LifeSkills: Supporting your careers strategy
The careers education landscape is changing. The Department for Education has introduced the Careers Strategy 2018 which promotes the use of the Gatsby Charitable Foundation's Benchmarks to improve careers provision. So now is a great time to assess your school's careers programme, develop a consistent whole school approach and prepare your young people for the future workplace. LifeSkills can support you to develop a stable and credible careers programme to maximise your students' employability outcomes - look below to see how.
The Careers Strategy launched in December 2017 and some of the key actions are shown below.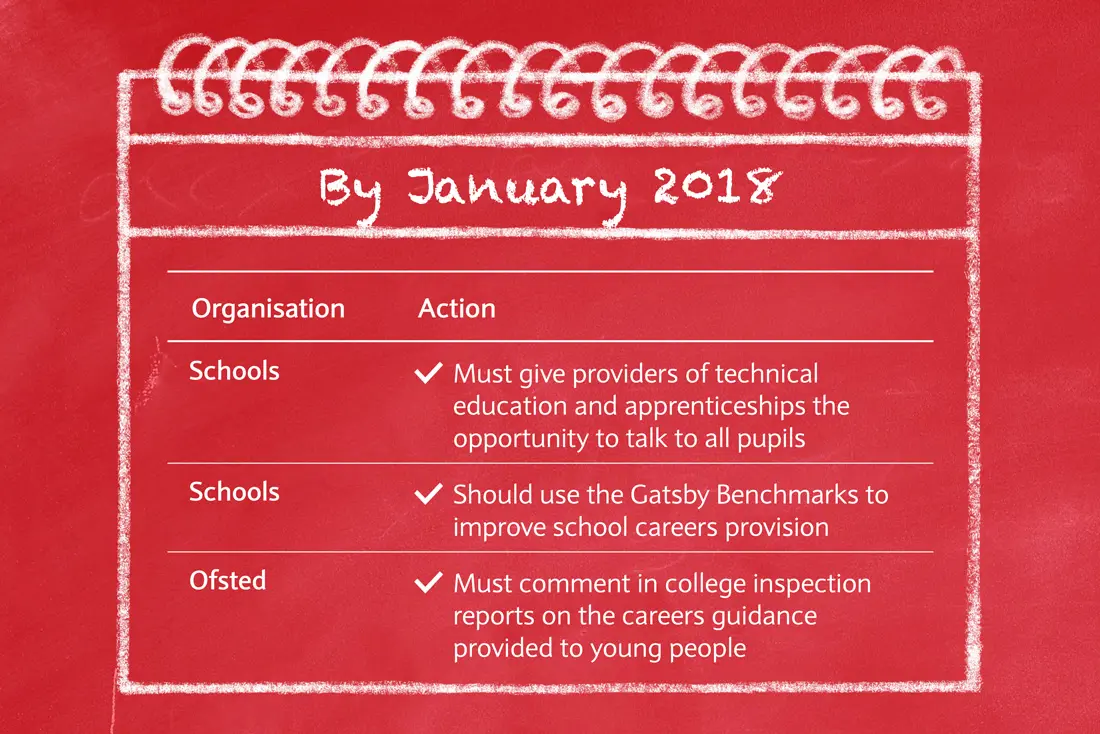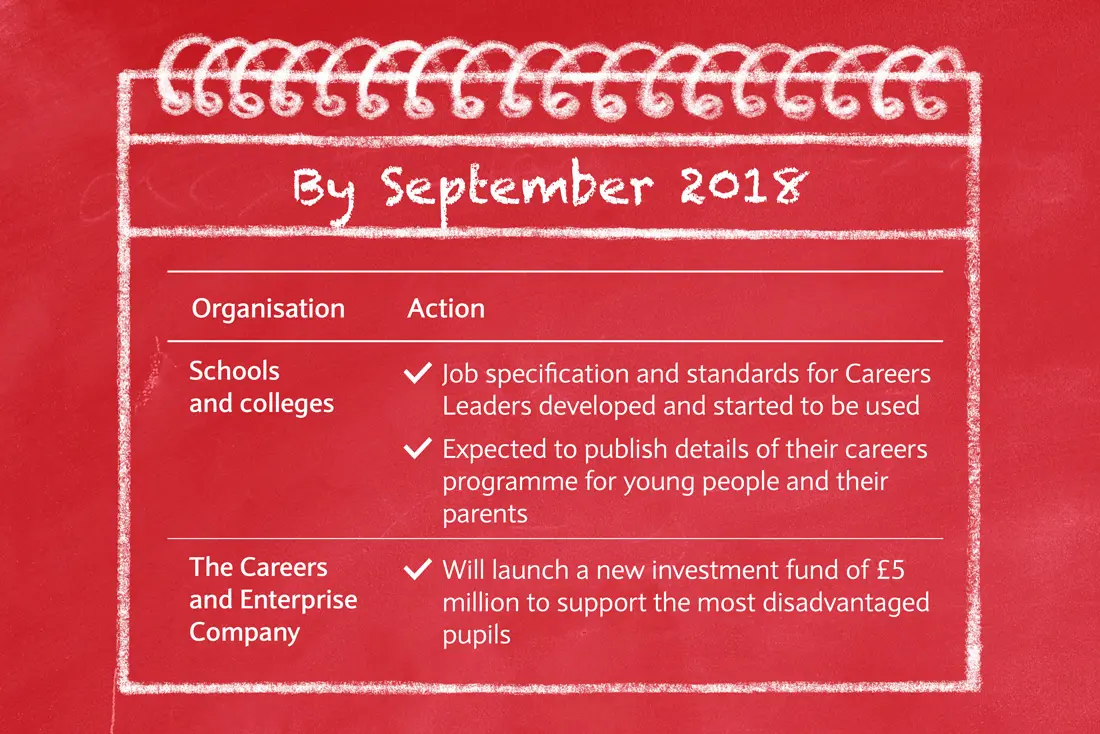 You can find more details on the Careers Strategy here
Currently schools are achieving an average of 1.87 benchmarks out of eight1. With over 65 hours of engaging lesson plans and resources that align to the benchmarks, LifeSkills can be an integral part of your school achieving the benchmarks.
Download our helpful Gatsby mapping guide to find content that can help you achieve the benchmarks. Here is snapshot of how LifeSkills can help.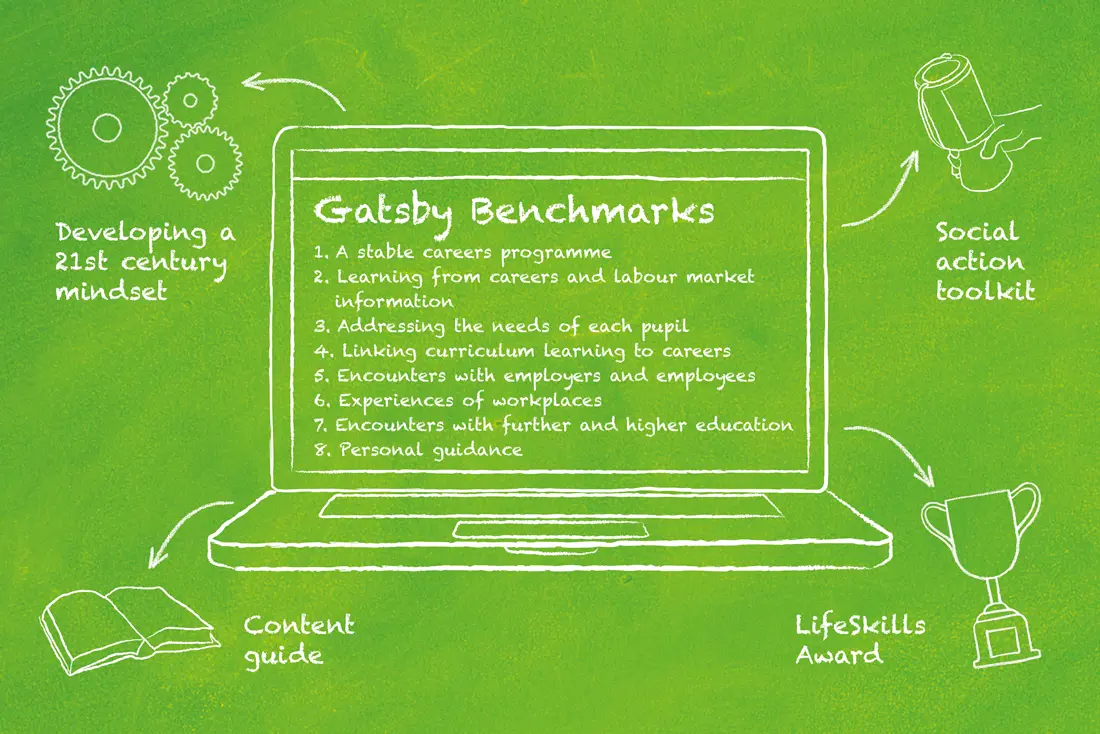 If you want to find out what your students' value most in a careers programme, try our quick-fire activity to get a student-led careers conversation going in your school.
To achieve all eight benchmarks the Government is encouraging a whole school approach to careers education. Hear how a structured approach to careers has had a real impact.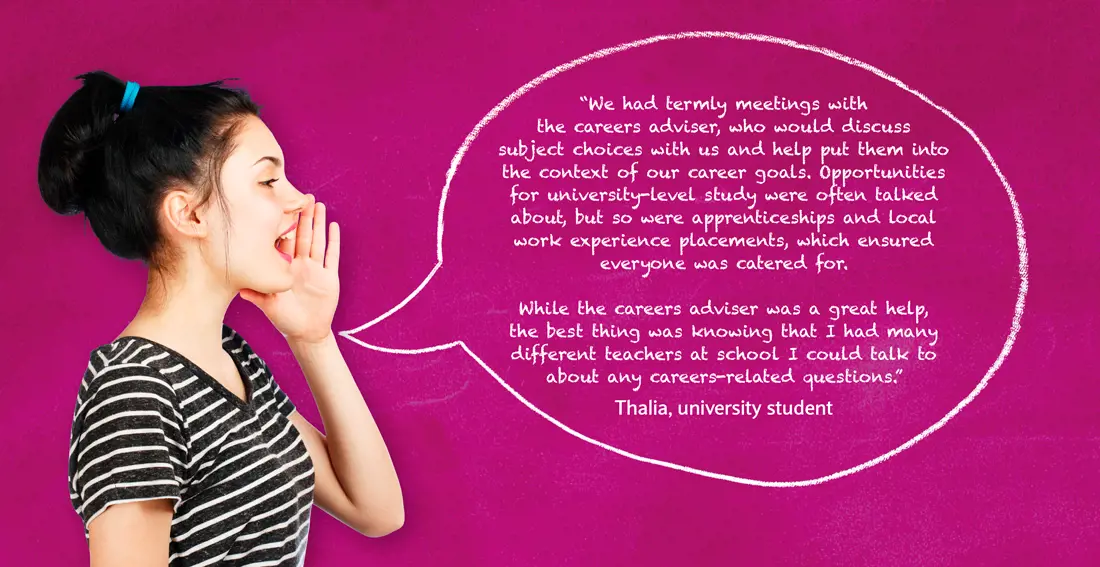 1The Careers & Enterprise Company. (2017). State of the Nation 2017: Careers and Enterprise Provision in England's Schools.