The skills needed for future jobs@headingTag>
A jobs landscape that looks so different demands a fresh set of skills, many of which are already starting to be embedded. Trends in the world, in the way we live and in the workplace shape the types of skills employers are increasingly needing.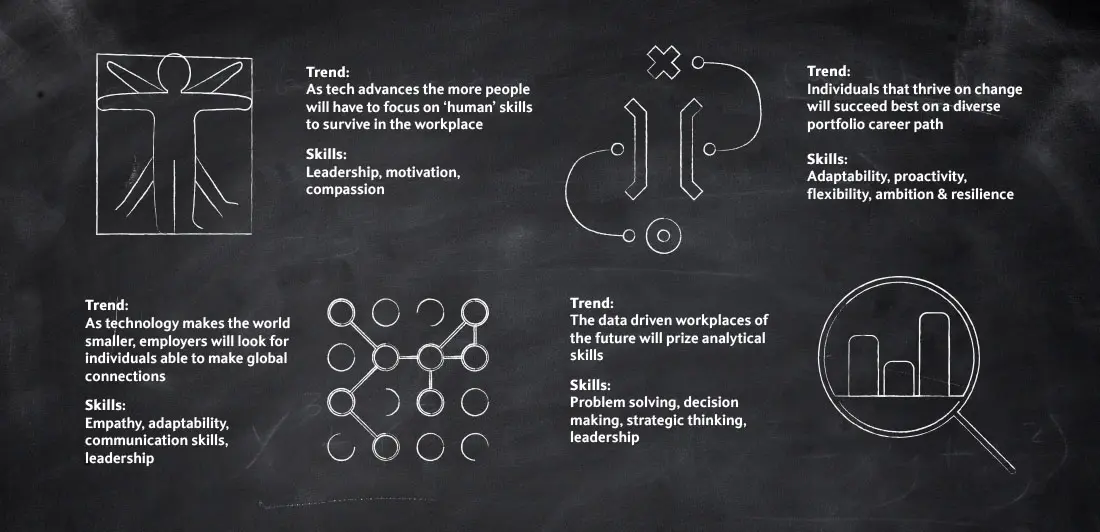 Source: Ian Pearson, Futurologist and author of You Tomorrow, quoted in '10 Well paid jobs of the future', Telegraph.co.uk, 25 February 2013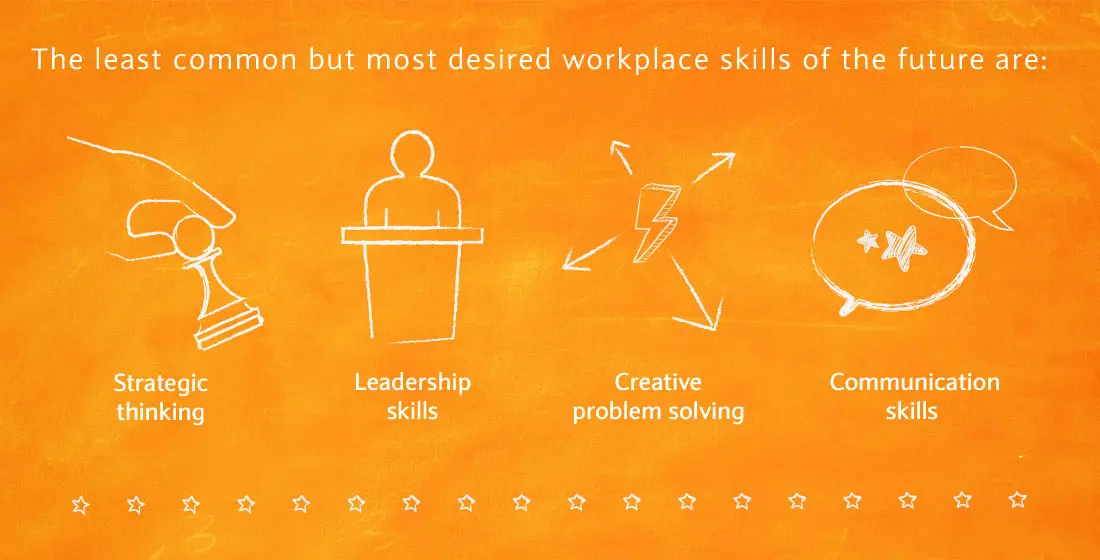 Source: the Bloomberg Job Skills Report, 2015: 'What Recruiters Really Want'
Employer Skills Survey 2015, Evidence Report 97, UKCES, January 2016 and Workforce Survey, British Chambers of Commerce, July 2014, http:⁄⁄www.britishchambers.org.uk⁄press-office⁄press-releases⁄bcc-workforce-survey-2014-firms-investing-to-counter-persistent-skills-shortages.html
More about the future world of work@headingTag>
A free account gives you access to all educator content, tools and resources
Over 85,000 educators use LifeSkills' free and immediately accessible resources to guide young people. Join them in less than 5 minutes.
Already have an account?
Log in
---
---
Thank you for liking
Help us to continue creating relevant content for you by leaving some additional feedback.