Creating a stand out CV?@headingTag>
How can your young person make that great first impression through their CV?@headingTag>
Download full lesson plan pack with all activities
Creating a stand out CV
PDF 834.1KB
As the world of work changes, and young people study and connect with others, they are finding new ways to showcase skills employers are looking for like adaptability, communication and proactivity. Help your young person to understand how strengthening these transferable skills and including them on a CV can make a great first impression on prospective employers. The experience young people may have gained recently in areas including online communication, staying positive and working independently will help young people create a stand out CV.
This activity will take 20-30 minutes and support your young person to create and refine their own CV. You can either complete this with your young person using the steps below, or they can use the worksheets provided as an independent learning activity, with the option to go through their work with you once they finish.
This is the second in three activities relating to CVs and applying for job. For an introduction to CVs, why not complete the 'What makes a winning CV?' activity with your young person first, if you haven't already? After completing the activity on this page, support your young person to get fully job application ready by moving onto 'Adapting CVs and writing impressive cover letters'.
Building a brilliant CV
To get started creating their CV, use the 'CV builder' interactive tool. If your young person already has a CV, they can also use the 'CV tips tool' to look at ways they could perfect their CV. Alternatively, skip to the CV surgery activity at the end of this step, or steps 2 and 3 where they'll look at tailoring their CV for different jobs and writing a cover letter.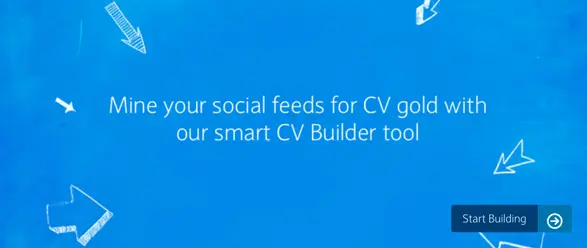 Once you click 'Start Building', your young person will have the option to connect the tool with their Facebook or Twitter accounts. This will gather information from their social media profile to start building valuable information into their CV, by creating a picture of who they are based on their liked pages, interests etc. Note that Barclays will not store your data or use it outside of the tool.
If your young person doesn't have any social media accounts, or simply would prefer not to connect them, they can click 'continue' to carry on without this feature.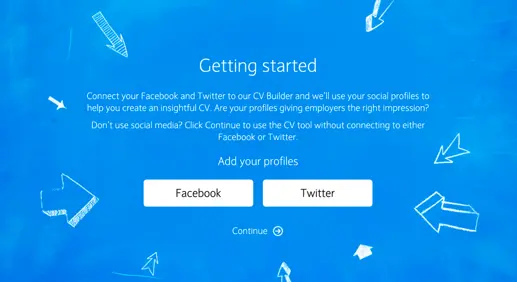 Help your young person move through each section of the tool filling in details about their personal statement, education, work experience, achievements, skills, interests etc. Each section includes top tips on completing these different areas. Ask them to consider some of the new skills they have learnt as a result of changes to their usual working and learning environment; these could include remote working, digital and online communication skills etc. Discuss why an employer may look for these in an applicant e.g. being put in a remote learning situation has meant that a school group presentation was carried out via a digital collaboration tool; this could be used as experience of flexible working (working in a different style to normal), and to show digital skills used in learning to use a new platform.  

Once finished, they can download a Word document version of the CV they have built so they can save it and continue to edit it as needed.