Responding to different people@headingTag>
Maintaining a positive mindset and understanding how to adapt when meeting different people can help your young person succeed in school.
Using the table in the accompanying worksheet, ask your young person to think about how they communicate with others, particularly in a school setting, and how they deal with feedback. This activity can help them identify areas where they are staying positive and communicating productively, and perhaps some areas where they could improve.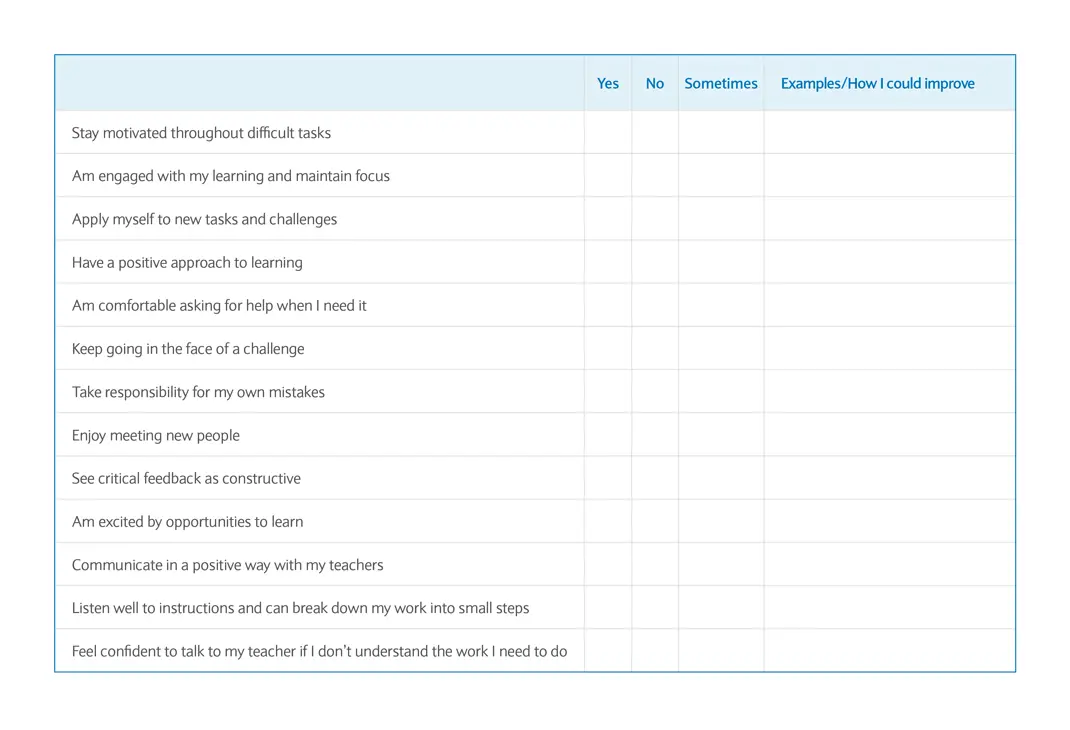 Going into secondary school your young person will have a wider range of teachers to communicate with about what school activities they want to get involved with, help they need, or in response to feedback.
Talk through the following scenarios with your young person. They can record their answers in the worksheet.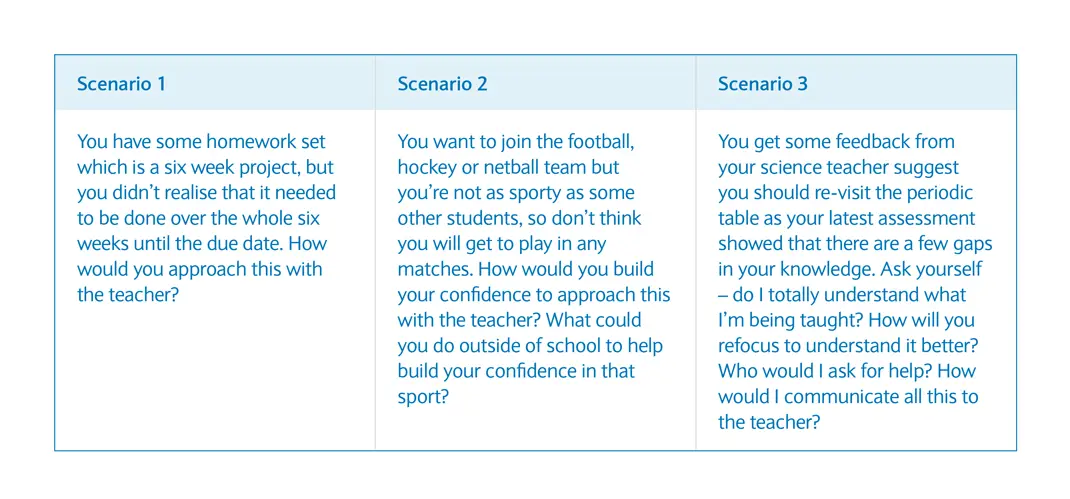 Discuss their responses to the statements on the worksheet and identify an area where they could focus on being more positive and proactive in future, for example looking at when the homework is set rather than when it is due which will help with their planning, staying calm and discussing the problem straight away, asking for advice on what you could do.
Remind your young person that being as positive as they can be, thinking proactively, breaking down any problems and communicating often are things can help you get a good outcome, no matter who they are responding to. Practising these things will help your young person feel more prepared for secondary school.
Download full pack with all activities
Responding to different people worksheets
PDF 39.1KB
More tools and tips for parents