Taking control of your finances 
The move to secondary school is likely to mean that your young person will become more responsible for their finances. Introducing them early to skills like budgeting and protecting themselves from financial scams will encourage them to become more financially independent in the future.
Budgeting
1. Ask them if they understand why budgeting and saving is important. What benefits does it bring? Explain that budgeting allows long-term financial planning, and helps people make big purchases. How can they encourage good saving habits? Suggest that making goals can be a positive way of introducing more financial discipline.
2. Ask your young person to consider what they like to spend their money on. Do they keep track of what they are spending?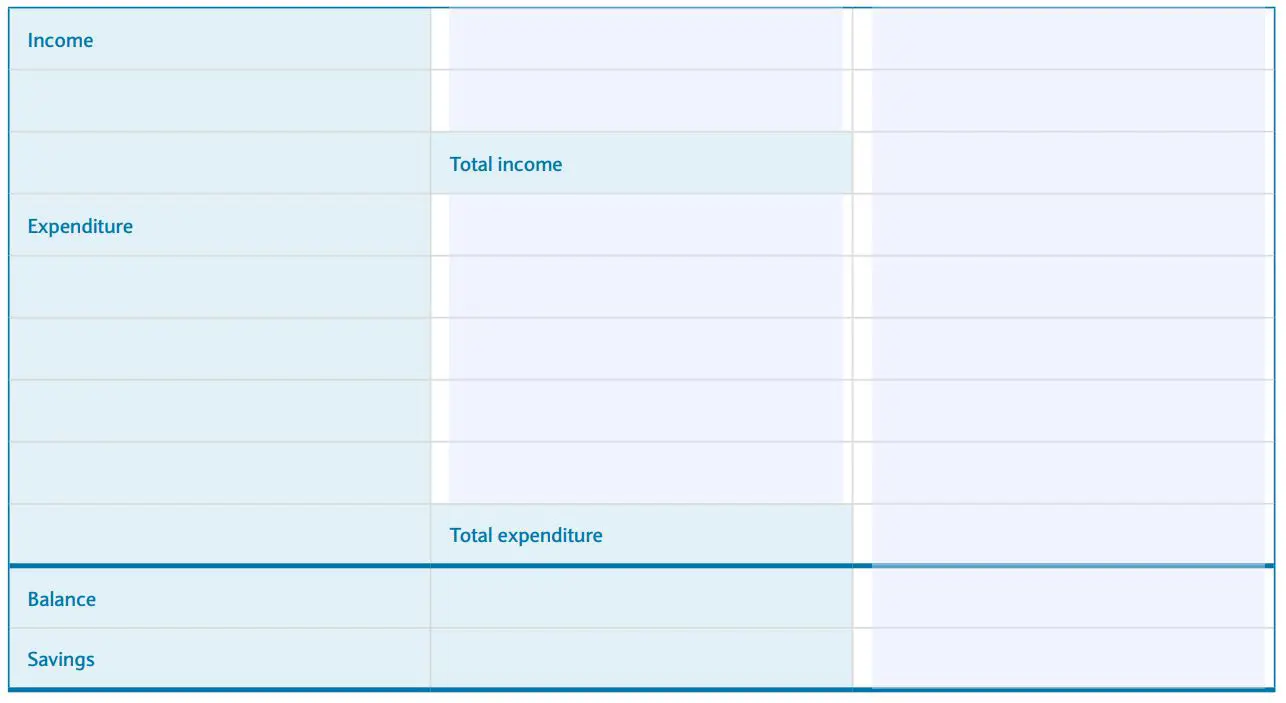 3. Ask your young person to make a weekly or monthly budget, using a table like the one above. List down the amount of money they may have coming in and what they spend their money on.
4. If they are spending all the money they are getting either weekly or monthly, ask them to think of ways and places they can reduce their spending and begin making savings.
5. Explain that having a goal to work towards can help motivate them when saving. What big purchase might they like to make in the future? What do they think they will spend money on once they are at secondary school? Will they need to change their spending habits to achieve this?
Understanding financial scams 
As your young person becomes more independent, they need to understand how to protect themselves from the likelihood of financial fraud and scams. Talk to them about how they might be open to scams and fraud, these could include:
Text messages with click through links
Social media messages from unknown people
Emails asking for personal information or click through links
Having a bank account – keep bank details safe and never share important details e.g. PIN
As a parent you may be able to talk through some examples of how you have protected yourself from fraud and scams. Discuss these top tips to help them understand how to stay safe:
Check how much personal information is public on your social media accounts. Fraudsters can use information such as your birthday, home town, pet names, to steal your identity
Password protect your devices using random words and include symbols, numbers and capitals and regularly change them
Never share your pin, bank details or passwords with anyone who approaches you or contacts you through test, email, phone or in person and don't write them down
Limit your online activity when using public WiFi connections, including logging on to your email
More tools and tips for parents