Global trends and the new jobs they are creating
Support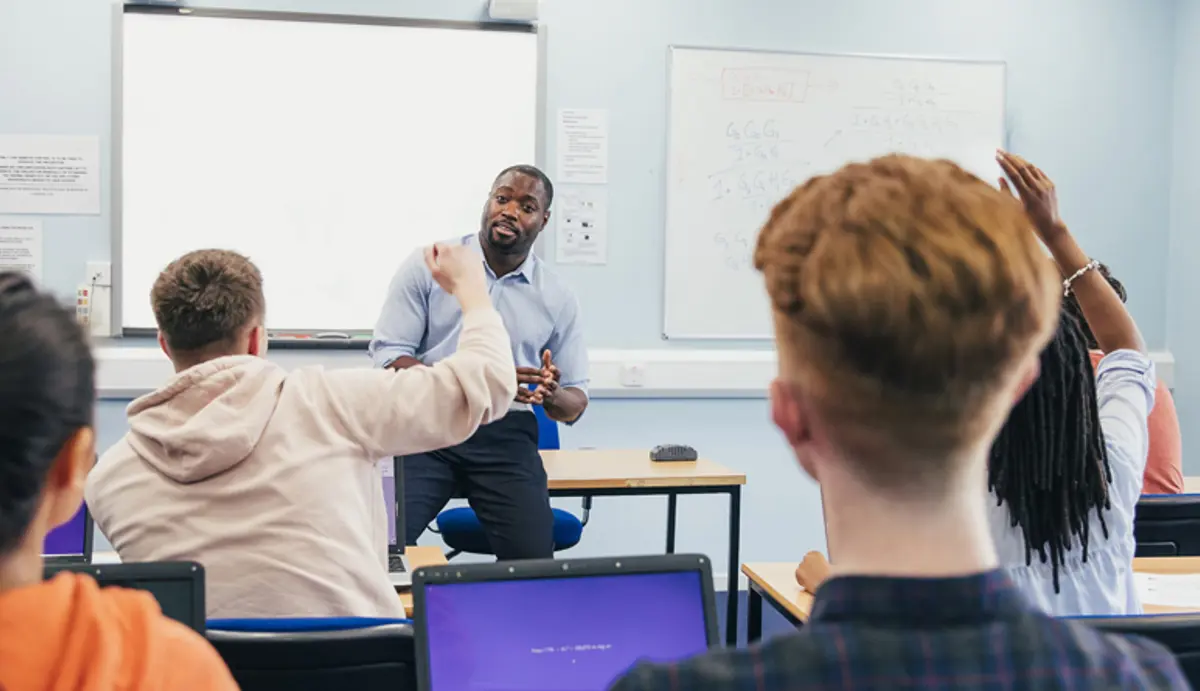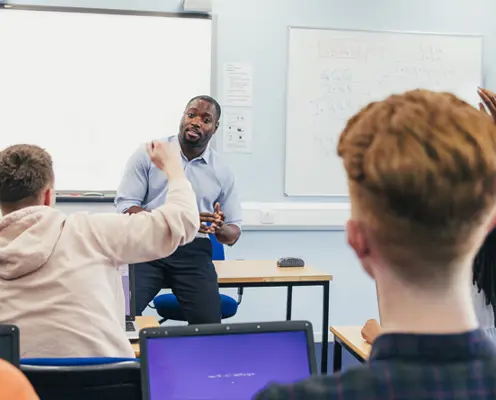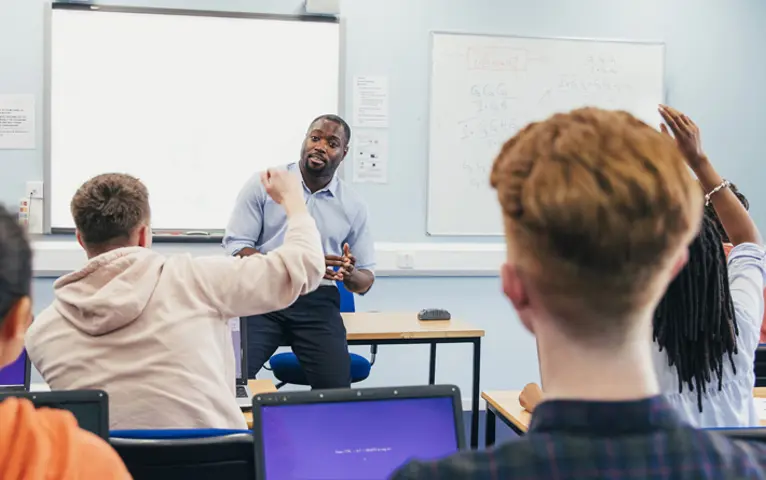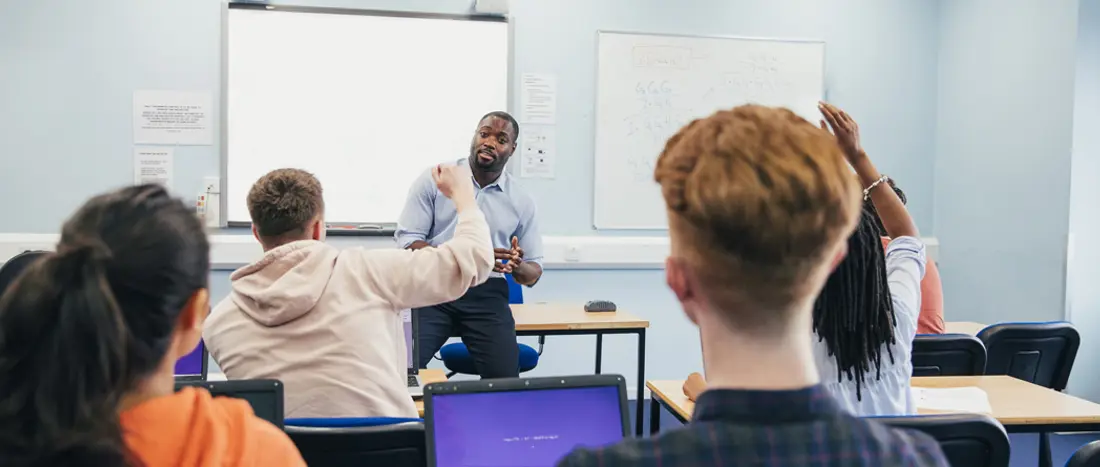 In the current and future job landscape, evolving digitalisation means that it is more important than ever for young people to develop and communicate a strong set of transferable skills. To really help them stand out to employers, they will need to understand the breadth of routes available, with less traditional options such as apprenticeships becoming more valuable ways to reskill and build successful careers. On top of this, the way we work has become more flexible and the gig economy more prominent, as companies increasingly hire freelancers for their ability to adapt easily to changing situations.
This page explores some of these important global trends which, once understood, can help young people to succeed in tomorrow's job market.
What are the global trends in highest growth jobs?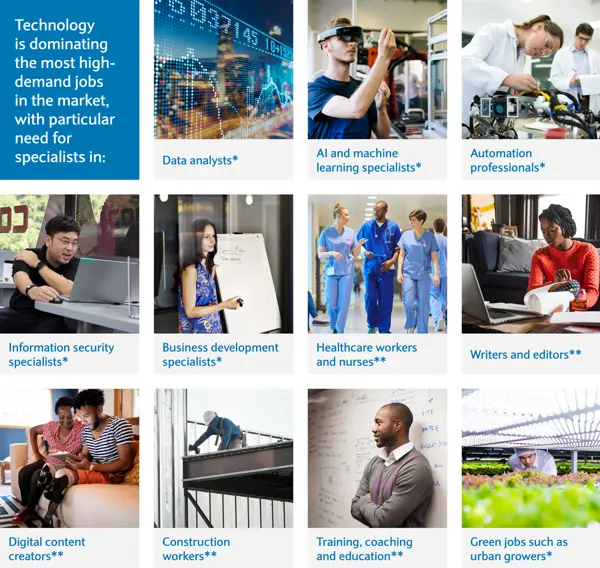 * http://www3.weforum.org/docs/WEF_Future_of_Jobs_2020.pdf
** https://www.thisismoney.co.uk/money/news/article-9154217/Jobs-hope-15-fast-growing-sectors-want-hire-now.html
***https://www.nationalgeographic.com/environment/article/11-of-the-fastest-growing-green-jobs


Generation Z in the workplace: 
Gen Z will make up almost a third of the workforce by 2025*. It's therefore important to compare trends in the careers they are choosing  with the jobs that are on the rise. As the above and below diagrams show, there are promising parallels between the careers young people are aspiring to, and the roles becoming increasingly available:

*https://www.inspirespeakers.com.au/engaging-new-generations-at-work-the-workforce-of-2025/  
** https://www.thetimes.co.uk/article/university-students-ditch-arts-degrees-and-opt-for-medicine-w63vnzrxd
***http://hrnews.co.uk/major-rise-in-young-people-wanting-to-work-in-childcare-healthcare-or-education/

The green generation
Gen Z's career choices are also being heavily influenced by a drive to fight climate change.* This aligns with global labour market trends, as the continuing fight against climate change means that green jobs will make up one of the highest priority growth sectors.**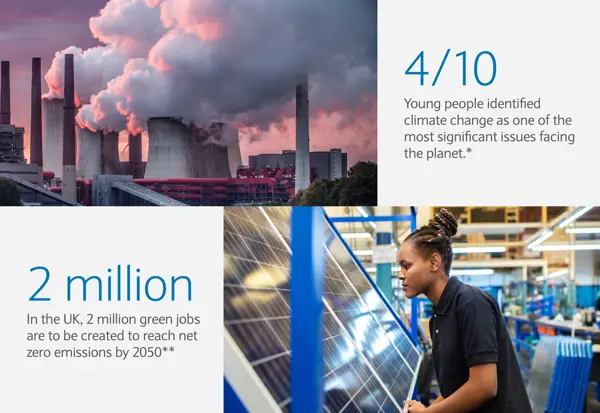 * https://www.cnbc.com/2020/11/12/gen-z-grew-up-with-climate-change-now-its-affecting-career-choices.html
** https://www.gov.uk/government/news/uk-government-launches-taskforce-to-support-drive-for-2-million-green-jobs-by-2030
The importance of training and adapting
Training and reskilling are another huge factor in helping people succeed in the future job market. In particular, apprenticeships are increasing in importance because they will enable workers to focus on adapting and building their skills in a number of high growth sectors.
Top longer-term trends expected in apprenticeships and training placements: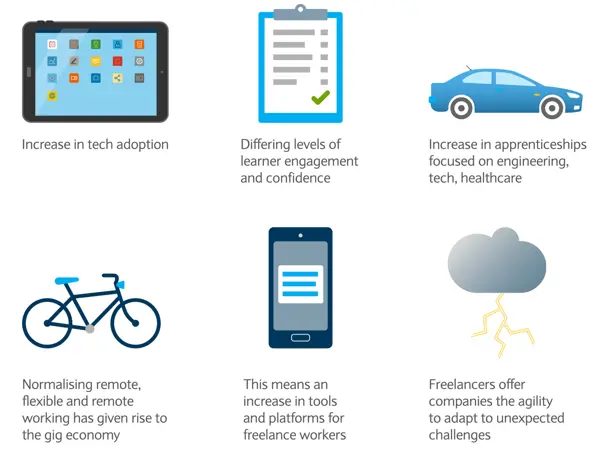 Further information and support from LifeSkills
Read next: get more insight into the changing job landscape by reading this page
Use our guide on jobs of the future to help students further understand the different roles they will need to upskill and reskill for
To help adult learners gain further understanding on flexible ways of working, why not signpost them to this changing worklife hub which has a range of articles and films they can explore?
More about the future world of work
A free account gives you access to all educator content, tools and resources
Over 85,000 educators use LifeSkills' free and immediately accessible resources to guide young people. Join them in less than 5 minutes.
Already have an account?
Log in