LifeSkills: Supporting your careers strategy
Choose to download one or more individual resources
Supporting You To Achieve The Gatsby Benchmarks
In 2018, the Department for Education introduced the Careers Strategy which promotes the use of the Gatsby Charitable Foundation's Benchmarks to improve careers provision. Many schools have now assessed their progress against these benchmarks using the Compass tool and are making plans for filling any gaps they have in their provision by the 2020 deadline.
If you're currently assessing your school's careers programme, now is a great time to focus on developing a consistent whole school approach to preparing your young people for the future workplace. LifeSkills can support you to develop a stable and credible careers programme to maximise your students' employability potential - look below to see how.
To focus specifically on the Careers Strategy these are some of the key actions due to have been completed in 2018.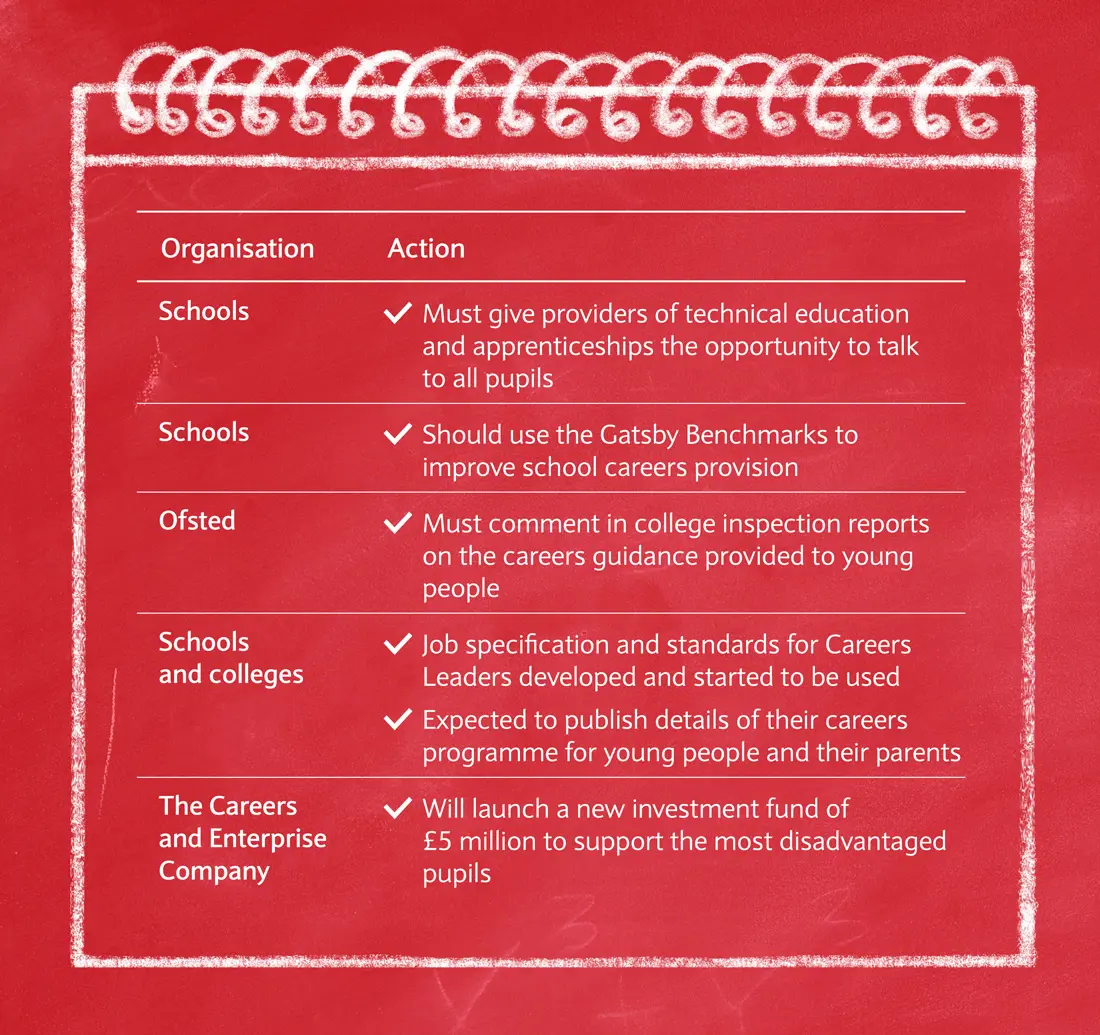 You can find more details on the Careers Strategy here and the statutory guidance for governing bodies, school leaders and school staff here.
Of schools surveyed by the Careers and Enterprise Company an average of 2.7 benchmarks out of eight are being achieved1. With over 65 hours of engaging lesson plans and resources that align to the benchmarks, LifeSkills can be an integral part of your school achieving more of the benchmarks.
Download our helpful Gatsby mapping guide to find content that can help you achieve the benchmarks. Here is snapshot of how LifeSkills can help.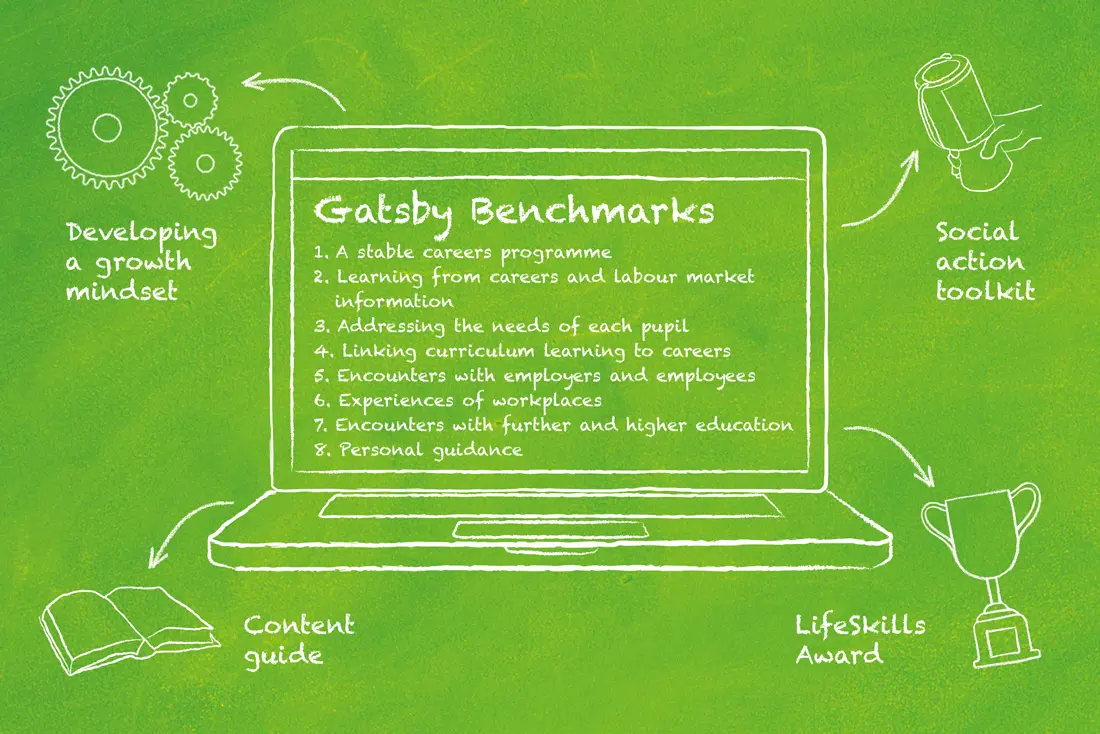 If you want to find out what your students' value most in a careers programme, try our short starter activity to get a student-led careers conversation going in your school.
Furthermore, head to BBC Teach where a diverse range of schools and careers practitioners from across the UK explain their approach to career provision, what's working for them and take away tips you may wish to apply in your school. www.bbc.co.uk/teach/teacher-support/how-to-deliver-careers-support-in-your-school/zh9t2sg 
1The Careers & Enterprise Company. (2017). State of the Nation 2017: Careers and Enterprise Provision in England's Schools.
Thank you for liking
Help us to continue creating relevant content for you by leaving some additional feedback.
A free account gives you access to all educator content, tools and resources
Over 85,000 educators use LifeSkills' free and immediately accessible resources to guide young people. Join them in less than 5 minutes.
Already have an account?
Log in