Enterprise idea planner
Article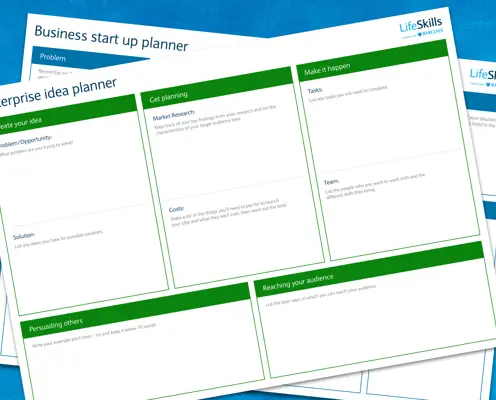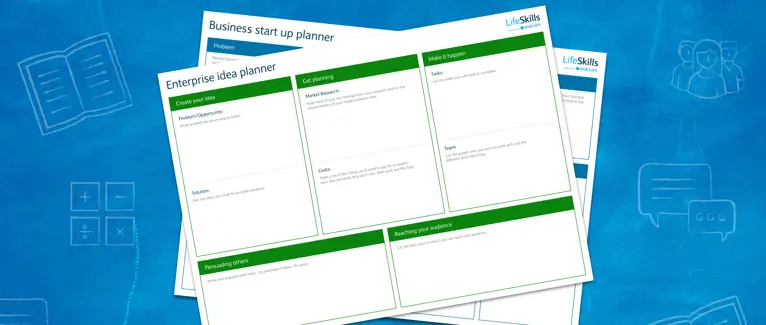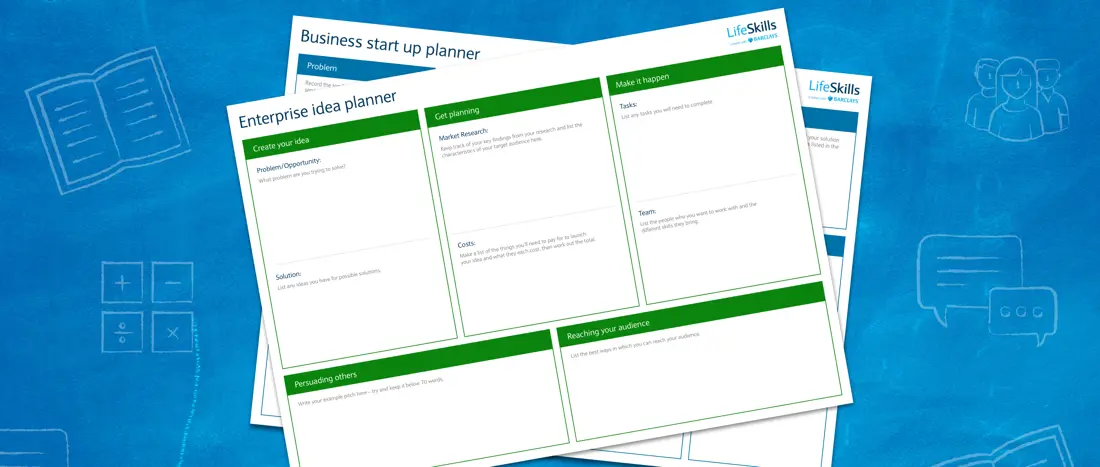 Our Enterprise idea planner is the perfect tool for people who want to use their skills to develop a campaign whilst in education, an opportunity at work, or/and setting up a business. The plan can help you to establish the key ingredients/skills, highlighted within the Enterprise Journey tool, needed to bring your own enterprise idea to life.
If you haven't yet decided on an idea, why not use one of the below as a starter point?
Doing something that benefits your community, like a club or fundraising event.
Finding something which could be done better at work, like introducing a new process/ way something is done.
Starting a business based on something you love.
If you're serious about starting a business, once you have completed the Enterprise idea planner take a look at our Business start up planner to work through our guide to writing a business plan.
Sign in to download an editable blank version of the plan to fill in as you work through the steps below or start by viewing the example version for more guidance.