How different working environments can help your business
Article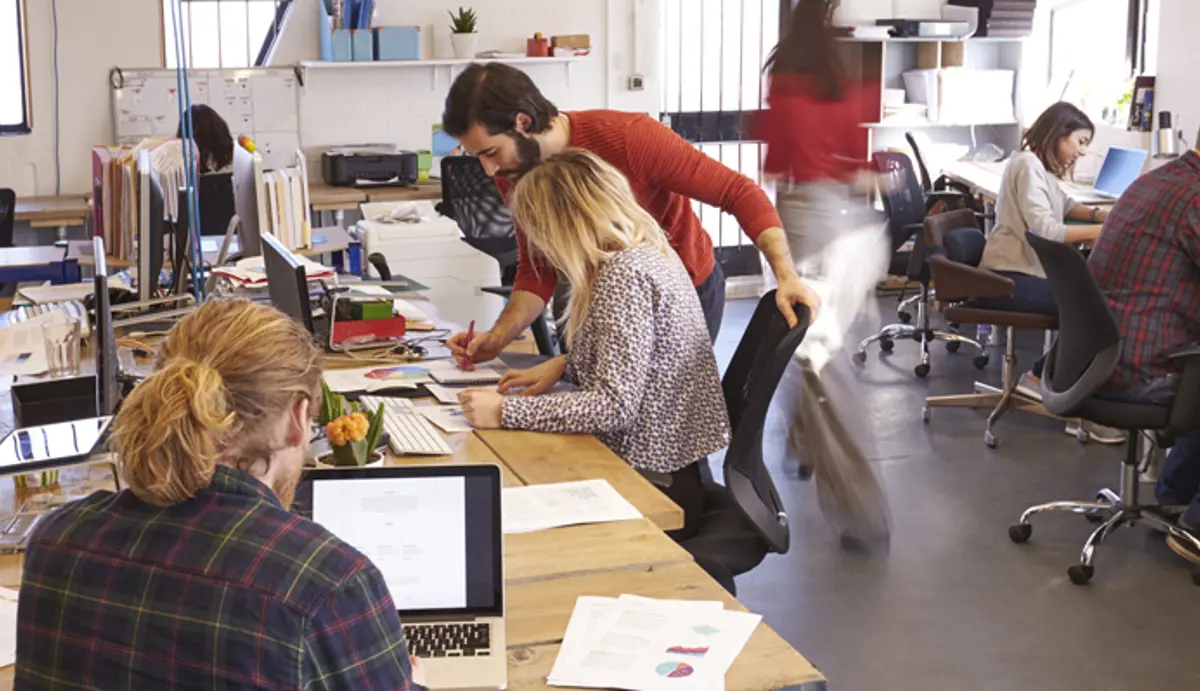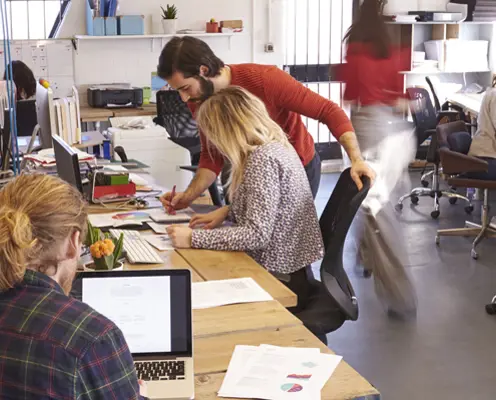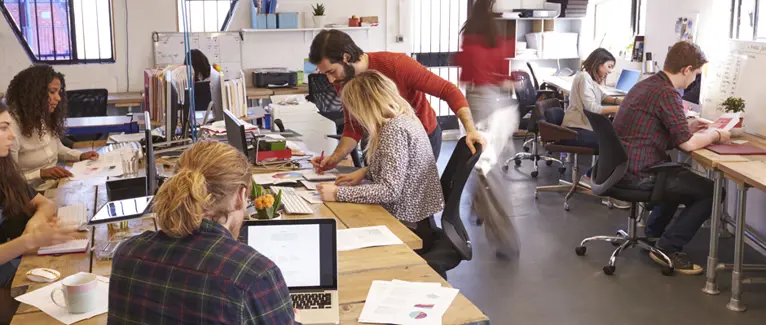 There are many different development programmes and working environments readily available to small, high growth businesses.
They fall into three categories: incubators, accelerators and co-working spaces (IAC's). So what do they all mean? Meet three people who can guide you through the differences and how it helped them.
Co-Working Spaces: Alice
When I started my business writing blogs, I worked from home, as it was cheap and meant no commuting. But I found myself getting into bad habits: waking up late, spending far too much time scrolling through social media and generally being distracted. Unfortunately, my business suffered.
I found a new co-working space in town where other small business owners work and thought it would be a good idea to test out to help myself focus. The space included meeting rooms, gym, café, as well as services such as tech support.
I loved the community feel and the energy I got from working alongside other people, it really helped to motivate me. I initially signed up for a daily pay-as-you go option but then moved to a fixed desk option which is paid monthly. I found that my business started to grow and I was able to hold meetings with clients in a professional business environment.
Incubators: Zainab
I love fashion and was always getting compliments for my up-cycled clothes, so I decided to start selling to friends. I wanted to turn this into a full time job – I had just one small problem, I had no idea where to start.
I came across a business incubator; a type of programme which offers small businesses and entrepreneurs expert support and education to help them grow their business idea. They can help with finding business mentors, accessing investor networks and more.
Researching them was important, as there were so many different options available with different costs and levels of expertise. After talking to people who previously been on similar programmes, I decided to apply for a place and was accepted.
In just a short amount of time of using the service, I really developed my business idea. The support helped with:
finding a business mentor who guided me
defined who my customers are and where to find them
built a website
grew my knowledge by attending workshops on social media marketing to selling my clothes overseas
Accelerators: Jacob 
I had been working on a tech idea for a new food delivery app and although I was making good progress, I didn't have the experience to develop the business and strategy alone.

When looking for support, I came across a tech accelerator in the city which I was accepted onto. In return for a small share in my business they were able to provide a complete business advisory service for six months, which included:
Workspace
Education - a series of development sessions and workshops
Access to resources
Introductions to multi-national investors
In order to get this critical support I did have to put the work, including an application process where I had to pitch my idea against other people's Tools such as The Business Handbook  were incredibly helpful in helping me prepare.
Both the app and business have been transformed. Through this service I had a prototype that was ready for testing which helped me to pitch to a number of investors at demo days, where I secured business investment.
Three quick actions to get you started:
Check if there is a space near you, the Government has a directory of all IACs in the UK click here.
Learn from other start-ups; use them as a support network, they've got experience and probably made mistakes you could learn from. You might even find that there are partnership opportunities.
Be open-minded and prepared to adapt; initial ideas may need changes in order to accelerate them, remember you are the boss and it will be you who drives any changes.
To explore more themes connected to setting up a business and enterprise visit BBC Bitesize https://www.bbc.co.uk/bitesize/tags/zv2cvk7/enterprise-skills/1#id