The importance of recognising diversity and inclusion in the workplace
Article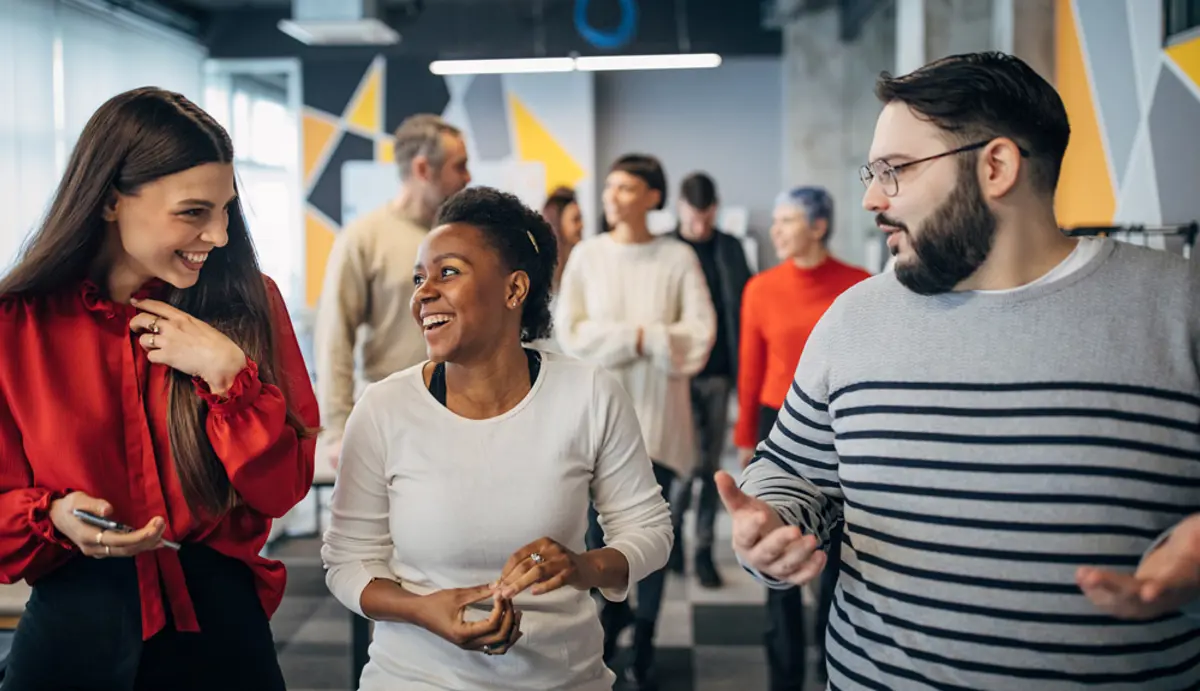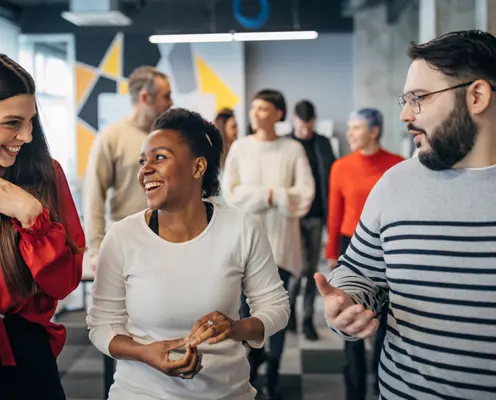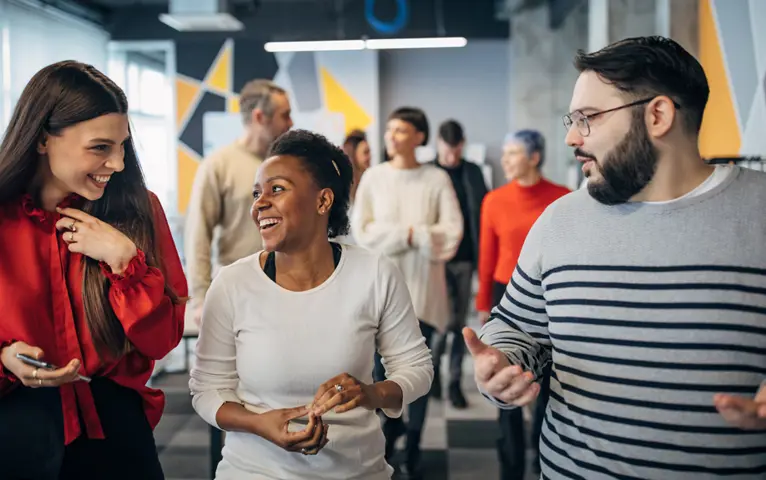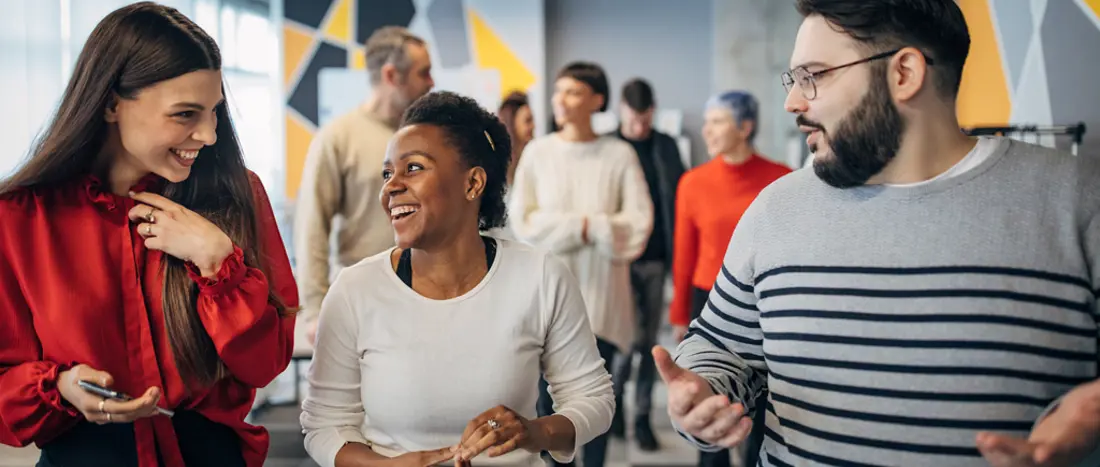 Whatever stage of life you're at, whether you're still at school, starting at a new college, entering a training course or the world of work, you're going to meet people with backgrounds and points of view that can be very different to your own. As Michelle, an expert on diversity and inclusion, highlights in this article these differences are what make us unique, and it's important to know how to respect and celebrate them whether that's at work or in our day-to-day lives.
What is 'diversity'?
The meaning of diversity on an individual basis refers to the range of different attributes they may have, including race, colour, ethnicity, language, nationality, sexual orientation, religion, gender, socio-economic status, age, physical and mental ability.
What is 'inclusion'?
The meaning of an inclusive workplace is that steps have been taken to give people equal access and opportunities, with the aim of eliminating discrimination and intolerance. An inclusive company proactively looks to make sure that all employees, no matter their different attributes, can participate equally. Workplaces have a duty to build supportive and inclusive cultures, where people of all backgrounds are represented, feel they belong and can be bring their whole selves to work.
Benefits of diversity and inclusion in the workplace
And it's not just individuals who benefit – happier workforces are more productive and therefore businesses benefit too. In fact, research shows that diverse teams make better decisions 87% of the time*, and companies with more diverse management teams have 19% higher revenue due to innovation**. A key reason for this is due to 'diversity of thought' – the bringing together of varying personalities, backgrounds and experiences that help generate more ideas, drive innovation and improve efficiency.
When applying for jobs, what should we consider?
Finding an organisation that holds good diversity and inclusion policies can be tricky, but you could try searching the web to research this for potential places to work, and look on company websites or social media. When searching, ask yourself do they:
Employ a diverse team of staff?
Regularly blog or use social media to post about their values, and/or support campaigns that promote diversity and inclusion e.g. through retweets and shares?
Follow and celebrate a wide range of people and organisations on their social media? Do their staff post positive comments about working there?
Have an accessibility statement or mission statement about diversity and inclusion on their website?
Support local events promoting cultural diversity, or hold their own, including volunteering opportunities for their employees?
Have any partnerships with organisations that champion equal rights?
Have a diverse management team, board of directors, trustees?
If a company you're interested in doesn't tick lots of the above list, that doesn't mean they won't prove to be a good, inclusive employer. Asking the right questions and using the right language can help to dig further and find out more about their values. Here are a few that you might want to consider using when interviewing for a role:
What do you think makes your organisation a great place to work?
What are your company's most important values?
What does your company currently do to promote diversity and inclusion?
Do you have any programmes or groups that support diversity and inclusion?
Do you offer mentoring for under-represented groups?
Do you run a reverse mentoring scheme? (This is when younger employees are paired with more senior team members to mentor them on culture and other relevant topics)
Do you run unconscious bias training? (Watch

this LifeSkills film 

to find out more about unconscious bias in the workplace, which also provides tips of how to champion diversity and inclusion at work)
(If the company answers no to the above) Are you planning on introducing training such as unconscious bias, diversity and inclusion or similar?
It's important to recognise that organisations will be at different points in their diversity and inclusion journey. However, asking some of the above questions will help you to decide if it's the right organisation for you.
This is why it is important to have a good understanding of diversity and inclusion, as it's relevant to almost every area of your life. Having the right information to hand helps you to feel more confident and empowered when having conversations with potential employers and making decisions about the places you'd like to work. It's also really a useful tool for working well with others, recognising non-inclusive behaviour, and knowing when to challenge it.
*Cloverpop, 2017, https://www.cloverpop.com/blog/research-shows-diversity-inclusion-better-decision-making-at-work
**BCG, 2018, https://www.bcg.com/publications/2018/how-diverse-leadership-teams-boost-innovation
Author bio
Michelle Mangal is an educational consultant, creative and activist with over ten years' experience in the not-for-profit sector. She has worked nationwide within universities and schools as an associate lecturer, teacher and most recently as an education facilitator with The Black Curriculum. Michelle brings with her specialised expertise of working with BAME community groups; Black history; and poetry. She is a powerful activist and advocate for change through education and creative writing.
More from I want to develop my mindset and skills for work