How to build a network
Working Life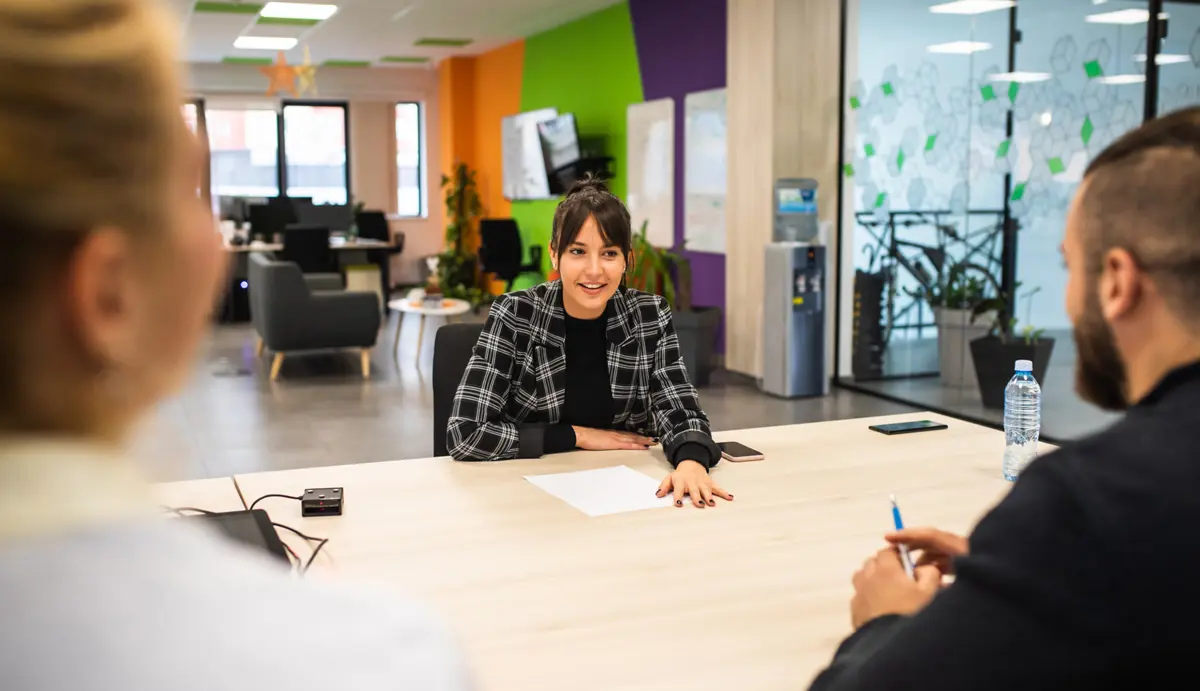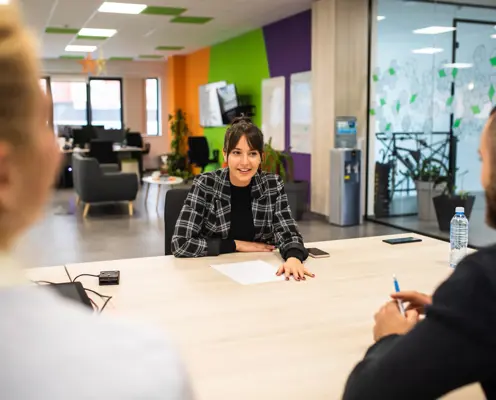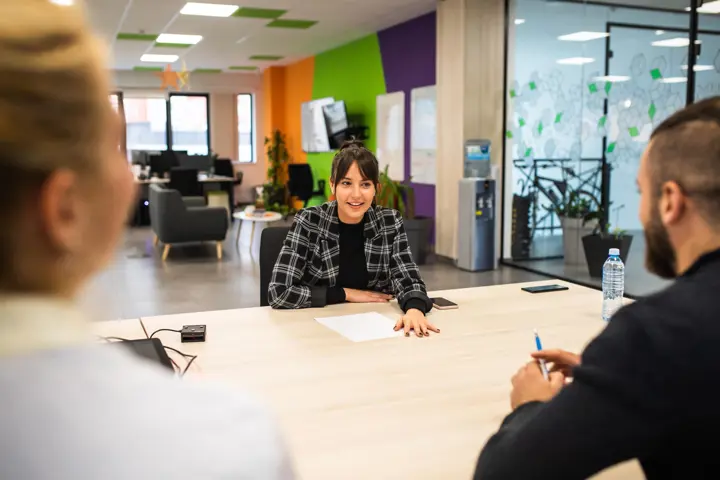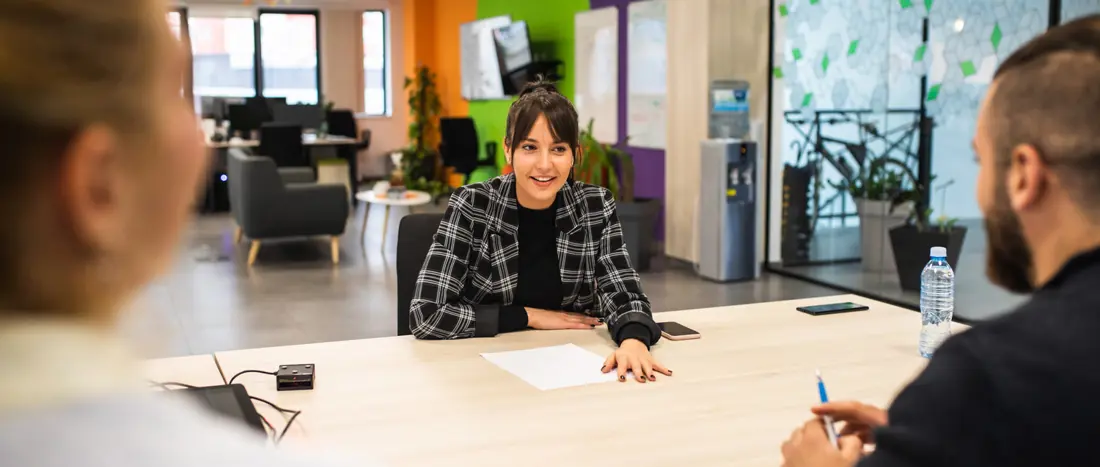 It can take up a lot of your time, give you little in the short term and set you back when contacts or colleagues leave.
But building a network you can rely on for support, help, guidance and - where possible - promotion or new business can reap rich rewards in the long term.
It will help establish you in your career, job, industry or day-to-day at your workplace and boost recognition for who you are and what you do.
Regardless of your profession, skills, seniority or age, the message is the same: if you want to progress, you'll give yourself a huge advantage with a network.
Here are our top tips to turn you into a natural networker:
Develop your 'personal brand'
Your personal brand – the way you promote yourself, your skills, personality and experience – can help boost your profile. You'll need to start getting busy – help set up social activities, office away days or charity work – and ask to be introduced to people you're interested in. Try to meet a different person across your company for coffee once a month. Or, if you're a small business owner starting out, you could raise your profile by joining your local Chambers of Commerce or introducing yourself to your networks. Spend time on your online profile too. Update your LinkedIn profile and, if you're a regular social media user, check your privacy settings for what fellow employees can see.
Create a category for your new connections
As you build your network, consider each new person you meet as a type of connection: an expert, a mentor or peer for instance. The value of mentors and experts are self-evident; these are people you'd want to know for advice and guidance, to help you move up and around your chosen field.
However, your peers - those on the same or similar professional level – are just as important. By networking and building trusted relationships with peers, you're setting yourself up as a dependable resource and someone to be recommended for new business, fresh projects or other tasks.
Be willing to take on new challenges
Whenever possible, ask for the chance to get stuck in on projects that let you work with colleagues in other parts of your organisation Meeting employees with different commercial priorities, and nurturing these kind of relationships, will help you learn more about what works – and what doesn't – across your business or service. Critically, you'll also be involved in plans that affect more than just your immediate team. This can raise general awareness of your skills and what you can do. It can also be a great way to hear about early potential job opportunities.
See what role you play in the bigger picture
Those 'town hall' or 'all employee' meetings may seem like a chore but treat them instead as a chance to pick up key clues about your senior leaders' vision for your organisation, service or business.
Take notes on their priorities, what they want from colleagues, their immediate and longer-term goals and how they envisage teams working together.
Once you've got a feel for where you and your work fits in with the company's aims, you should be better prepared to speak with authority to colleagues, contacts and leaders — as well as be more confident to pitch ideas and projects that match your employer's vision.
Be the one who follows up
It's very easy to meet lots of different people, make a promise to catch up later on a fruitful chat – and then get caught in a busy work schedule that means the follow-up conversation slides out of view.
Being somebody who does take the initiative and sets up the 'next step' meeting will give you an edge and help you stand out as a committed colleague.
So when you run into your head of department in the coffee queue, strike up a chance conversation at a networking event or convention, or chat with a senior executive at the office party, ensure you turn it to your advantage.
Send a quick email a day or so later along the lines of 'Great to bump into you yesterday, and thank you for taking the time to chat about [insert topic]. On a similar note, I saw this very engaging article about [insert topic] and thought you might find it of interest? Be good to talk about this more when you're next free.'
This allows you to use an accidental meeting as a springboard to forming a useful relationship.
Turn networking into a natural reflex (but don't overdo it….)
For many, networking can be a most uncomfortable experience – a genuine fear of small talk, the awkward introductions, the urge to escape as soon as possible…
However, it remains one of the most effective ways to meet new contacts and gain greater recognition.
If you struggle to network naturally, one way to try and overcome this is to try and practise it daily during your work routine.
Think of it as 'informal networking' where every interaction is a chance to build your network (and slowly learn to feel more relaxed while doing it too).
In theory, it could cover your every move from the minute you start work to the end of the day - from quick chats in the lift, gym or canteen to jokes in informal meetings and catch-ups at presentations.
Of course, on a personal level, you'll need to find a balance between being yourself and coming across as overly calculating.
It can also prove exhausting if you don't switch off from time to time.
However, with practice and perseverance, you could substantially develop your network as you never know who you'll get talking to or where conversations could lead.
Stand out as a team player
Get noticed for having your organisation's best interests at heart - offer to help on a major task, say, or volunteer to take on that task everyone else has been avoiding.
If you're working on a project where events take a turn for the worse, share in the responsibility and show how you can help to fix the problem. This shows initiative and emphasises that you can be trusted.
Choose a mentor for an extra leg up
A mentor can teach you valuable new skills, pass on insider experience and open doors. Usually, they'll be well established either in your industry or where you work and know a large network of contacts or employees that you can tap into.
If there's no mentor scheme at your workplace, try to find someone you respect at your organisation and ask if they would be happy to be a mentor – since it can work very well for both parties, this can often be the simplest way forward.
If you're self-employed or run a small business and think a mentor could help, you could ask for guidance at your local Chambers of Commerce or see if your local authority business support networks can give you direction.
Use your network when you really need it
Once you've managed to build and nurture a network, use it sparingly. If you send a constant barrage of emails and phone calls – particularly if you're a start-up, say, keen on pitching for new business - you run the risk of alienating the very people you've lined up to try and help you.
Learn to pick the right moment to ask, and try to keep those contacts willing to help you for those times when you really need them.
We are not responsible for, nor do we endorse in any way such third party websites or their content. If you decide to access any of the third party websites, you do so entirely at your own risk.