How to improve and look after your mental health
Working Life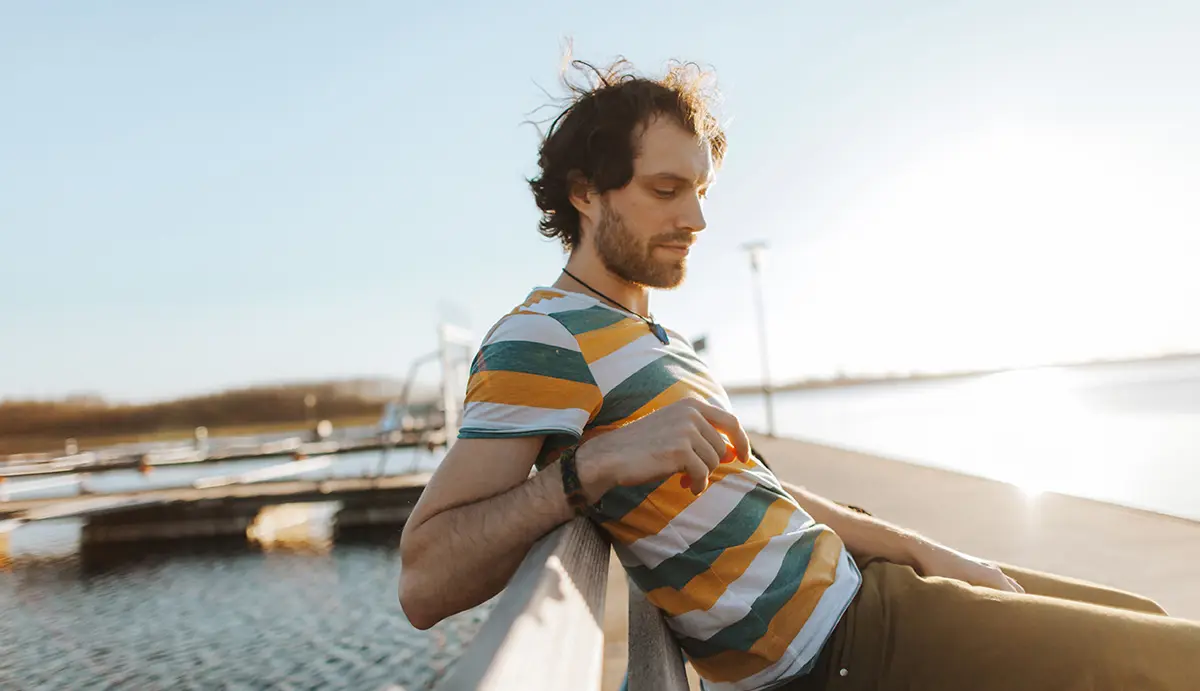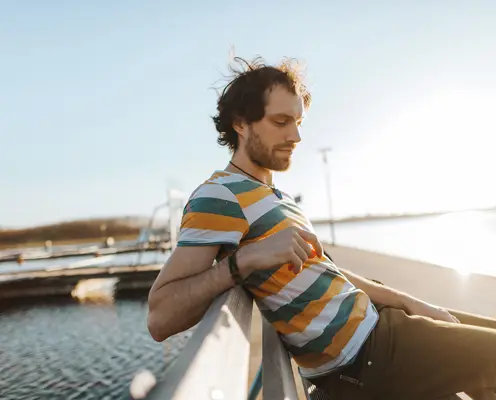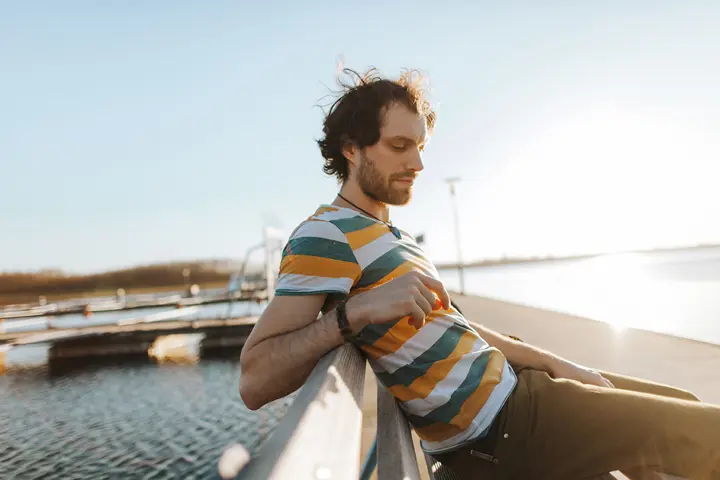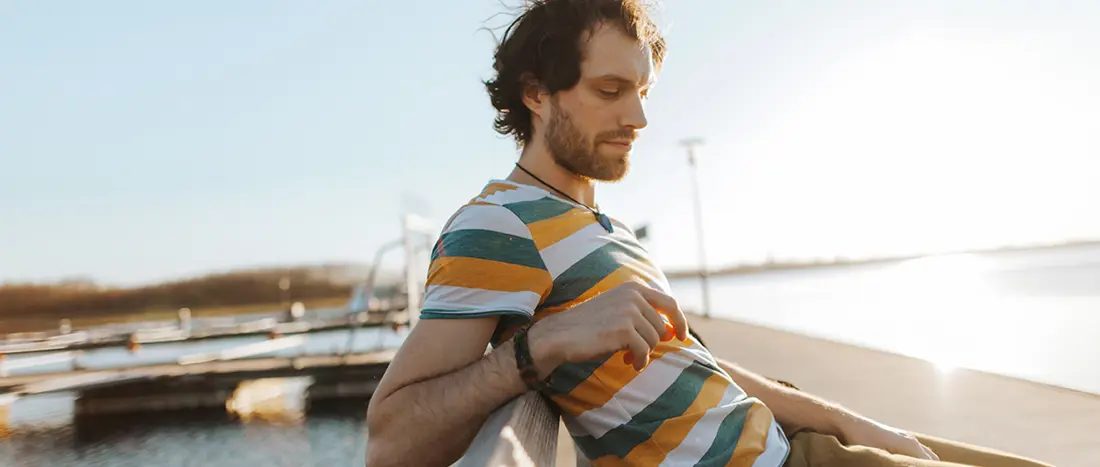 Mental health is, in many ways, just like physical health: everybody has it and it's vital to take care of it. When you're feeling mentally well, you're able to think, feel and react in ways that you want (and need) to live your life. But if you happen to go through a poor spell of mental health, you might find the ways that you're frequently thinking, feeling or reacting become difficult, or even impossible, to cope with. The impact of this can be devastating – and it can feel just as bad as a physical illness, or even worse.
In this article, we've teamed up with mental health charity Mind whose expert advice and support helps thousands of people to look after their mental health each year.
We explain what you can do when you're struggling, and where you can go for support.
Crucially, it's vital for anyone with concerns about their mental health to know that they are not alone.
Difficulties can happen to all kinds of people, from all walks of life, and most will know someone who has had experience of it. And it's likely that, when you find a combination of self-care, treatment and support that works for you, you will get better.
Speak up to loved ones if you feel unwell – and see if self-care can help
The very act of seeking help is often the first step towards getting and staying well.
It can be hard to know how to start or where to turn to, especially if you're not feeling well. It's common to feel unsure, and to wonder whether you should try to handle things on your own. But it's important to remember that you're not alone, and there will be support for you. It will always be a good idea to ask for help – even if you're not sure you are experiencing a specific mental health problem.
For many, so-called self-care techniques and general lifestyle changes can help manage the symptoms of mental health issues. They include first talking to trusted friends and family and keeping a daily 'mood diary' on your mental health; bolstering your social life (whether with family, friends or community groups); talking to those in a similar situation to yourself in local support groups; boosting your physical exercise; or trying therapeutic activities such as mindfulness. These – and other suggestions on improving your mental wellbeing - may also help prevent some problems from developing or getting worse.
If these work well for you then you may find you don't need to seek out any formal treatment. However, it's key to remember that there's unlikely to be an instant solution or an easy fix. It's usually the case that recovering from any mental health issue is likely to take time, energy and work.
Visit your GP if your mental health doesn't improve
If self-care isn't helping and you're beginning to worry a great deal about your mental health, it'll be worth seeing your family doctor or GP. They should be able to give you advice about treatment, and may refer you to another local professional who may be able to help.
Your GP will listen to what you describe about what's going on in your life. They might ask you about your broader situation: how you're feeling, what impact it's having, and anything else that's changed recently.  They might work through some questionnaires or forms with you but these won't be used on their own to diagnose mental health problems.
GP appointments are usually very short, and if you're feeling nervous you might forget to say things you think are important. Being prepared can help you get the most out of your appointment. Here are some suggestions:
Write down what you want to say in advance, and take your notes in with you;
Give yourself enough time to get to your appointment, so that you don't feel rushed or stressed;
If you're feeling nervous, let your doctor know;
Think about taking someone with you to support you, like a close friend or family member;
If you've talked to your family or friends about how you feel, practise what you might say to your GP with them;
Highlight or print out any information you've found that helps you explain how you're feeling;
Think about the outcome that you want from your appointment (such as access to therapy);
If you have a few things to talk about, you can ask for a longer appointment (you'll need to do this when you're booking it in);
Mind have produced a brief leaflet you can download to help you talk to your GP about your mental health. You can download it for free in English or Welsh from our Find the Words page here 
Treatments and therapies to help you feel better
If your doctor suggests any treatment for you, it will ideally follow what the National Institute for Health and Care Excellence recommends for your condition.
Nice produces official clinical guidelines – based on published evidence, expert contributions and real life experiences – on best practice in healthcare.
However, although healthcare professionals are all encouraged to follow the Nice guidelines, getting access to recommended treatments can still vary hugely across the NHS.
Two of the most common forms of treatment you may be offered are talking treatments (also known as therapy or counselling) and medication (to manage your symptoms). And there may be many alternatives on offer too, such as arts and creative therapies and complementary and alternative therapies.
 Sometimes, your GP might also suggest that they refer you to a specialist mental health service, for example if they think you'd benefit from a drug they can't prescribe you themselves, or more specific support could help you..
 Small steps on the road to recovery
Many people recover from mental health problems – especially after accessing support. Your symptoms may return from time to time, but when you've discovered which self-care techniques and treatments work best for you, you're more likely to feel confident in being able to manage them. 
If you're experiencing a more serious mental health issue, it's still possible to find ways to manage your symptoms. For many, recovery doesn't necessarily mean going back to how your life was before, but learning new ways to live your life the way you want to - and gaining control over areas of your life that might have felt out of control before.
However, it's important to remember that recovery is a journey and it won't always be straightforward. You might find it more helpful to focus on learning more about yourself and developing ways to cope, rather than trying to get rid of every symptom of your mental health problem. What recovery means to you will be personal, but for most people, the most important thing is to find ways to live the kind of life you want.
If you're worried about your mental health, you can see your family doctor or GP about it. They should be able to give you advice about treatment, and may refer you to another local professional who may be able to help.
We are not responsible for, nor do we endorse in any way such third party websites or their content. If you decide to access any of the third party websites, you do so entirely at your own risk.