How to create a website for your business
Working Life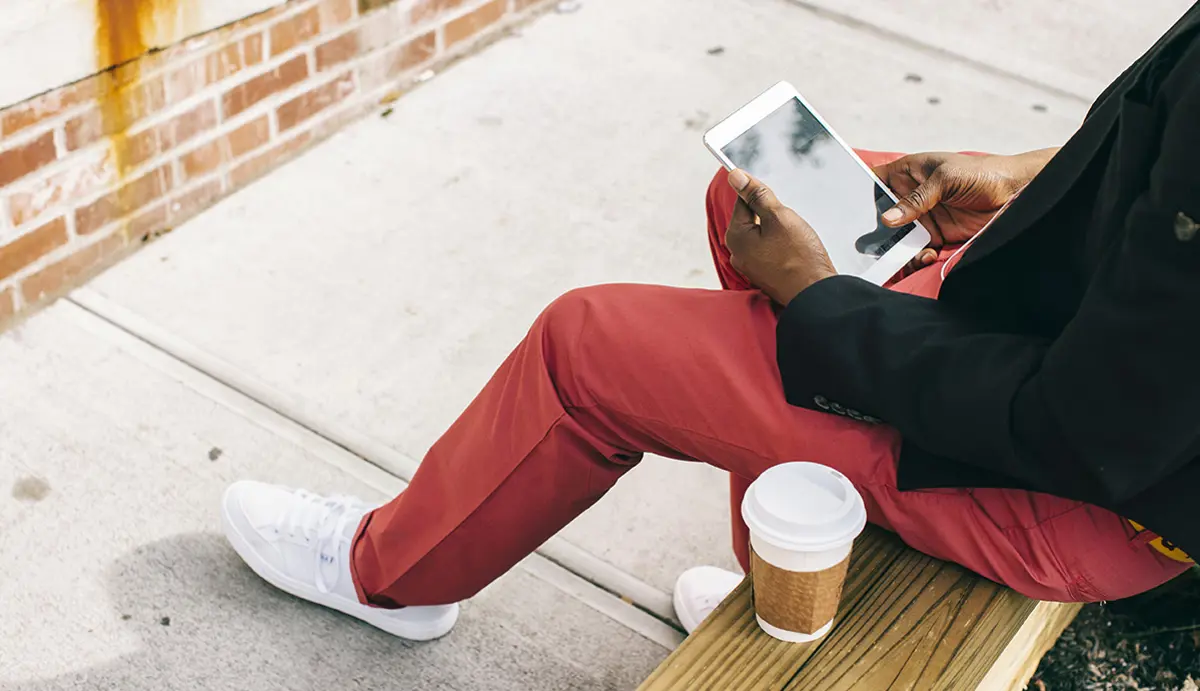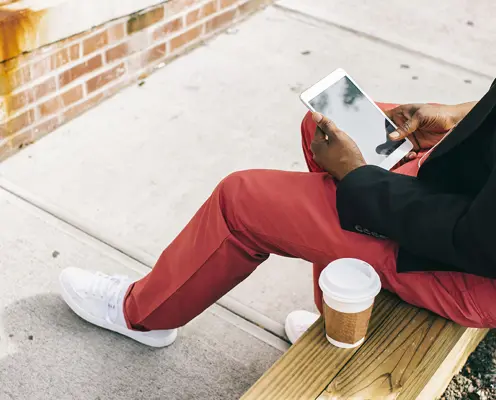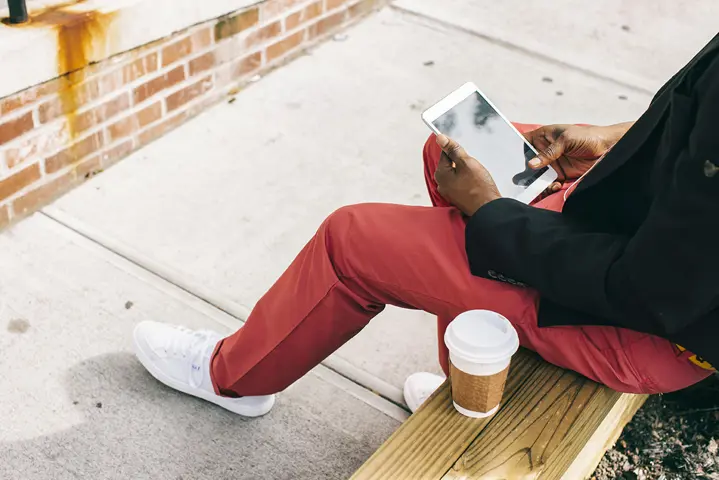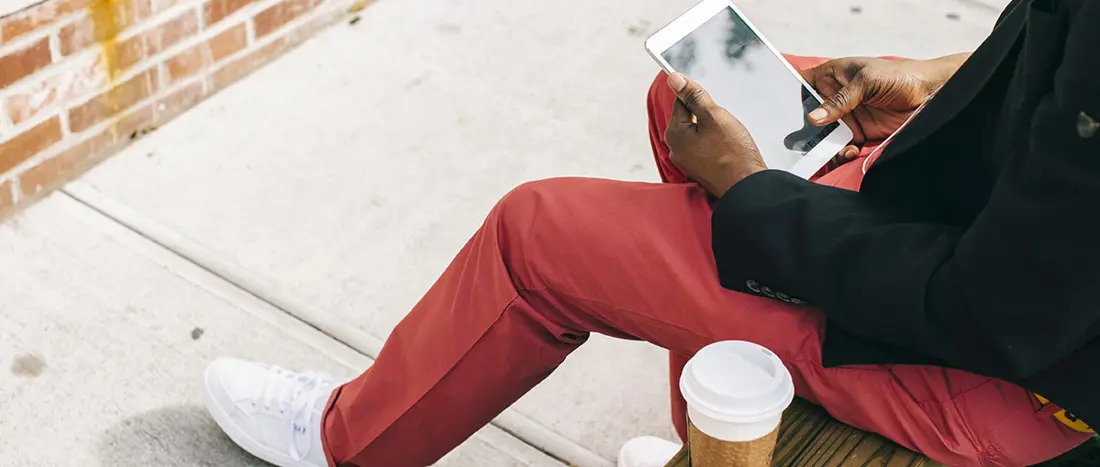 Setting up your own website can be one of the most effective, convenient – and cheap - ways to run a business and attract new customers. But it can be a daunting task, so we'll show you where to start and how you go about it.
A quick word before you jump in - not every business needs a website. If yours is small, has all the customers it needs and you're doing well without any desire to grow, then a website may not help you much at all.
But what seems stable today can turn shaky tomorrow. For example, what happens if one of your biggest customers suddenly decides to go elsewhere – leaving you in the lurch - and a potential new one just happens to be looking for a business like yours? Word of mouth may help, of course, but dwindling numbers reach for a phonebook to find a business these days. If you can't be found online, you're missing a huge opportunity to connect with new customers.
It's worth spelling out that, by 'website', we mean two different things because you'll need to stay on top of both. It means:
A 'domain name' (also known as a 'URL') that, when typed into a web browser, opens those web pages on that computer – barclays.co.uk, for example.
Pages of electronic information about your company that you control and can edit - all stored (or hosted) on an internet-connected computer that other people can access.
It's possible to have one without the other but a website with a domain name that doesn't match your business name isn't much use for marketing – and a domain name that doesn't lead anywhere isn't much use for anything!
Try to pick a punchy domain name
Before you start to create a website, think first about what your domain name will be. If you're just setting up a new business, it'll make sense to pick a name at the same time as you choose a domain name. This should help guarantee a good match between the two.
Prepare to be flexible with your choice, though, because there may already be another business up and running with your favoured name but in a different industry. You'll need to be diligent choosing a domain name which reflects what you do and is meaningful for your business, as well as being unique.
As a rule of thumb, assume the chances of getting your first choice of domain name are slim. The most popular - usually the shortest and snappiest - have long since been taken so some creative thinking may be called for if you're an established business only now going online.
Where can I buy a domain name?
Search for 'buy domain name' and you'll find countless online 'registrars' to choose from. Be sure to buy from an accredited registrar but always read customer reviews before spending any money, as you should with any other product.
To start you off, here are three popular domain name registrars:
Helpfully, many registrars will suggest available domain names for you based on keywords you provide – a great way to stumble across an identity for your business that you may never have thought of.
Prices vary, but a '.com' domain typically costs around £25 for two years' use and a '.co.uk' around £8 for a year. You'll need to renew your domain name when this period ends, else it's put back up for sale for someone else to use.
How to 'host' your webpages
Once you have a domain name, it's time to look at how you can create your website. In a nutshell, you'll need a website 'host' which stores your web pages so people can access them using their internet browser.
Now while you can host your website on your own computer, it's much simpler – and safer – to pay to use someone else's (think web security, tech support, enough bandwidth to cope customer demand etc). Again, a search for 'web host' will return a very long list of options and most domain name sellers also offer hosting as part of their packages.
Hosting prices vary considerably and very much depend on what you need. A simple site with just a few pages and a few hundred visitors every month might cost you £5 a month, while an all-singing, all-dancing e-commerce site with thousands of customers could cost 10 times that – with a range of other options in between.
Ways to create your web pages
So, you've got a domain name and host for your website – what next? Building the site itself – page words, pictures, videos (if needed) plus a secure way for your customers to pay.
We've listed the key options below for you:
Use a dedicated website builder
A website builder service not only hosts your website but also provides the software you need to build and run it. Typically it offers a range of professionally designed page templates you can customise to suit you. This means you can put a slick-looking site together very quickly and easily.
Monthly fees start from 'free' if you're happy for your site to run adverts for the service in question, but around £10 a month is usually enough for an ad-free site otherwise. As with online registrars and web hosts, your best bet is to first do your own research to find a reputable offer. To get you started off in your search, here are three popular website builder services:
Set up your own 'CMS'
Installing – and then setting up - the software you need to run your website yourself isn't as hard as it sounds and can give you much more control.
You'll still need to first find your own web host but most make setting up a 'content management system' (or CMS to use the jargon) simple – and some of the most effective, easy-to-use software is, surprisingly, free.
You can also make use of predesigned page templates, but these can be trickier to customise than those of a website builder service. Start with your own research but here are three popular content management systems as guidance for what to expect:
Go bespoke…
For a new business starting out, paying someone to design and build a website to match your specifications is the priciest option by far. Of course, you may end up with your dream website, but unless you have very particular and complex needs, a bespoke website is unlikely to outshine the best on offer from a website builder service.
Try DIY….only if you're very handy
Unless you're a multi-skilled web developer-cum-designer with plenty of time on your hands, creating your own site from scratch is unlikely to result in anything to compare favourably with options 1 and 2. In other words, skip this one unless you're a savvy specialist itching to get started!
Do you even need a website to reach customers online?
You do have another way to reach customers…. social media. If your customers engage with it, taking your business to them this way can be easier than any separate marketing to draw them to your website.
For instance, setting up a Facebook page that promotes your business and where you interact with customers can work just as well as a simple website – you can even set up a payment button. Similarly, a carefully curated Instagram feed can be a great way to present a portfolio online.
But do bear in mind that you are then at the mercy of the social media company. You could effectively be out of business if, for example, the social media firm itself ran into trouble, suffered huge technical glitches or stopped trading altogether. It could also suspend your account if it thought there was poor behaviour.
Having your own website reduces these types of risk – far better to work with social media than rely entirely on them.
This way, if you decide to work with social media this way, you can always link to your own site with your own domain name, even if just contains your contact details. Customers will then always have some connection to a separate online footprint that you control, should you ever need it.
We are not responsible for, nor do we endorse in any way such third party websites or their content. If you decide to access any of the third party websites, you do so entirely at your own risk