How to develop your business idea – and start trading
Working Life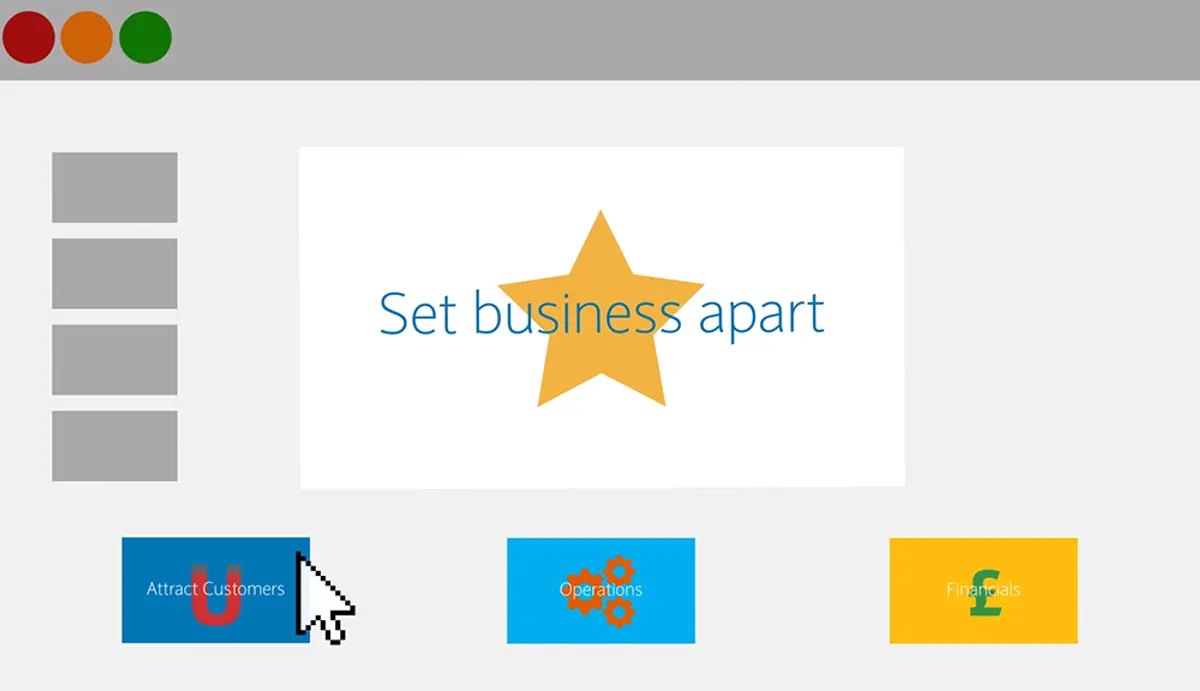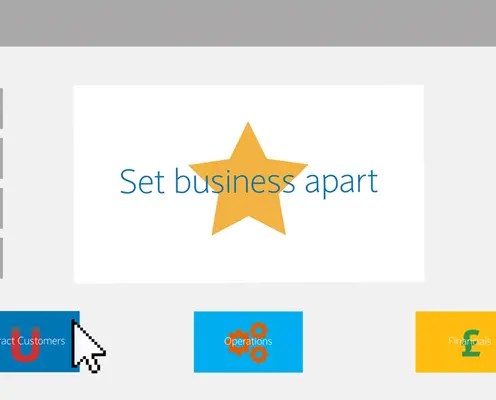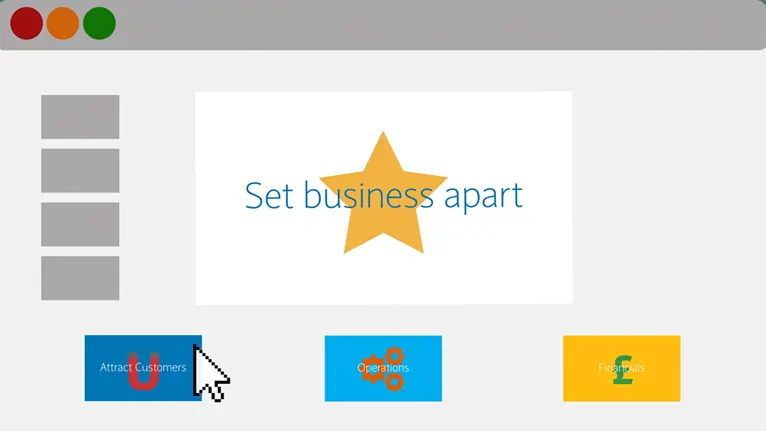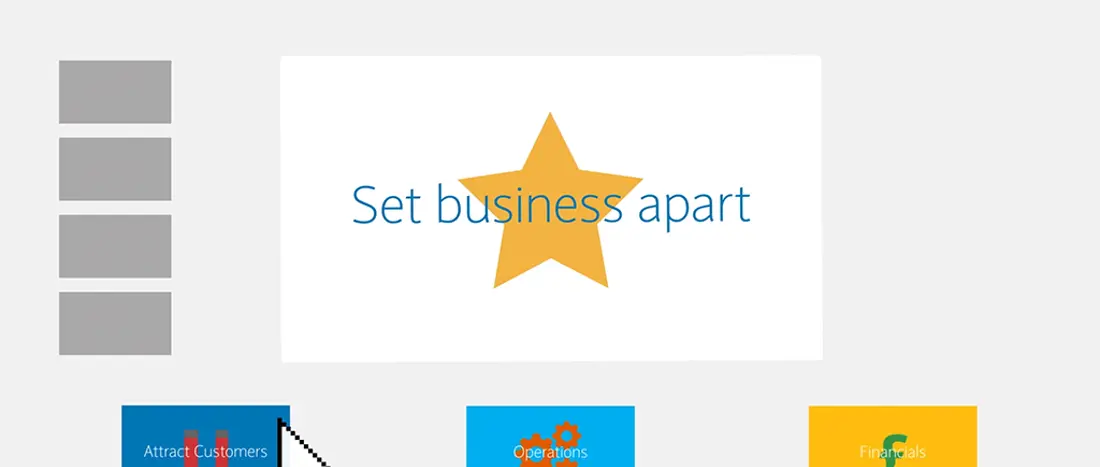 You've found a genuine gap in the market, invented a 'game-changing' online product or think you can offer a much better service than an existing one that you use…
Whatever your entrepreneurial dream, turning it into a brilliant business can prove to be a rather difficult reality. We're here to help you take the right steps to getting your idea off the ground – and you'll find a lot of other organisations want to help too. This is because small business development is a vital engine to the UK economy – in all manner of shapes, size and industry, they employ some 16 million people and generate an incredible annual £1.4 trillion in annual turnover*. From finding funding to navigating networks and drawing up business plans, plenty of parties are eager to see you succeed, including us. Here's how to get started.
Step 1 Share your big idea with others - and ask for their harshest criticism too
Fear of someone stealing your big idea might make you want to keep it to yourself - but don't. Valuable feedback from friends, family and trusted colleagues (current or former) far outweighs the unlikely chance that someone will run off with your idea (however, of course, do be careful in case you hear of an acquaintance who may also have a similar plan).
At such an early stage, you need to hear outsiders' perspectives and objectiveness to really test the merits - or otherwise - of your idea. Even if it's just anecdotal, make sure to push them for feedback beyond getting a generic 'go for it' response, especially if they're in your target market as a potential customer.
The questions to ask:
·       Do they – instinctively - like your idea?
·       Would they actually buy your product or service?
·       How much would they pay for it?
·       Do they know of any other products or service which are similar already available?
·       Can they spot any holes in your idea? Ask them to be brutally honest with you. It's far better to consider potential issues from the get-go rather than run into trouble later on
Step 2 – Spend some serious time on research
Unless you're already an expert in your proposed business's target market, it's vital that you research it thoroughly. Your homework will almost certainly start with the internet. While some insight reports from market research bodies such as Mintel or YouGov may cost money, there are plenty for free as well as countless published articles to trawl through. Also look into any regulatory issues you're likely to run up against. By understanding the ins and outs of your market, its customer base and your competitors, you'll be able to hone your idea and see how to make your offer different from everyone else.
Topics to consider:
·       Is demand for your planned product/service growing – and if so, why? Here you could ask relevant trade associations and any trade publications for guidance, and your local Chamber of Commerce and Local Enterprise Partnership growth hubs.
·       What are the current market trends? Don't just focus on the UK, look overseas too. If something similar has already been launched abroad, it could give you valuable insight to use at home. The Office for National Statistics has some terrific surveys to look at.
·       What type of person would typically buy your product or service, why and how? Getting an insight on the demographic of your ideal customer can help you decide how to market it
·       If you're planning to take on existing companies, what do competitors offer and how much do they charge for it?
·       Are there any regulatory issues that could get in the way of trading?
Step 3 – Write a detailed business plan
This will help you to clarify your business idea, set out what you want to achieve and pin down how you're going to do it over a set period of time. Don't worry about getting it right first time – it's not set in stone once you've written it. Every successful business has a plan that they continually update (or sometimes have to rip up) as their business grows and develops.
For start-ups, however, a comprehensive business plan will play a key role in getting financial support for your business.
What you should include:
·       A description of your business and its objectives – include short, middle and long-term business goals
·       Your skills and experience – be sure to include what's particularly relevant to your business
·       Your target customers, market and competition – make sure you outline what you intend to set your business apart
·       Initial sales and marketing plans – how will you attract customers from the get-go and promote your business?
·       Operational plans – how will you run your business day-to-day? What key suppliers and business relationships will help you do this?
·       Finances and forecasts – include your pricing strategy, current finances and realistic projections as your business grows
It can feel intimidating to try something like this for the first time but don't worry – you've plenty of help on tap. Many banks offer free guides on writing a business plan. Your local Chamber of Commerce may also offer a similar service while the Government's advice website also offers very useful free business plan templates plus examples and free advice.
 Step 4 – Find financial support for your business
You certainly won't be alone if you need to raise money for a new business – most who start out do – but it's often at great expense, whether from running down your personal savings, asking for a bank loan, bigger overdraft or financial support from family and friends.
Helpfully, there are now a lot of government and private organisations keen to support small businesses and this includes financial support in the form of grants, loans and other funding.
It will take time to do your research (see below) and apply for the relevant options but if the end result is business funding that doesn't risk your personal finances, it will be well worth the time and effort.
Who can help you:
·       The Government's website gov.uk provides an extensive list of potential financial support that you can filter by industry, region, type of finance (grant, loan, etc) and the growth stage your business is at.
Search online for the Entrepreneur Handbook, a business start-up and investment website. It has collated a list of grants and funding opportunities available to UK small businesses.
·       Crowdfunding sites like Kickstarter, Crowdcube and Seedrs are an increasingly popular way to raise cash if you're a new business with a product to sell. In a nutshell, you're asking for a small investment from lots of different people and either providing them with equity in your business or perks and rewards.
·       Take care if you choose the crowdfunding equity route, though, as you could end up having to report to hundreds of small shareholders if your growth starts to take off quickly. You'll find plenty of guidance in the Money Advice Service's guide to crowdfunding which highlights many of the pros and cons.
·       It'll be worth investigating the government-backed Start Up Loan which can offer up to £25,000 as an unsecured personal loan to start or grow your business. The initiative also provides valuable free support and mentoring
* Source: Department of Business, Energy and Industrial Strategy
We are not responsible for, nor do we endorse in any way such third party websites or their content. If you decide to access any of the third party websites, you do so entirely at your own risk