How to build resilience in the workplace
Working Life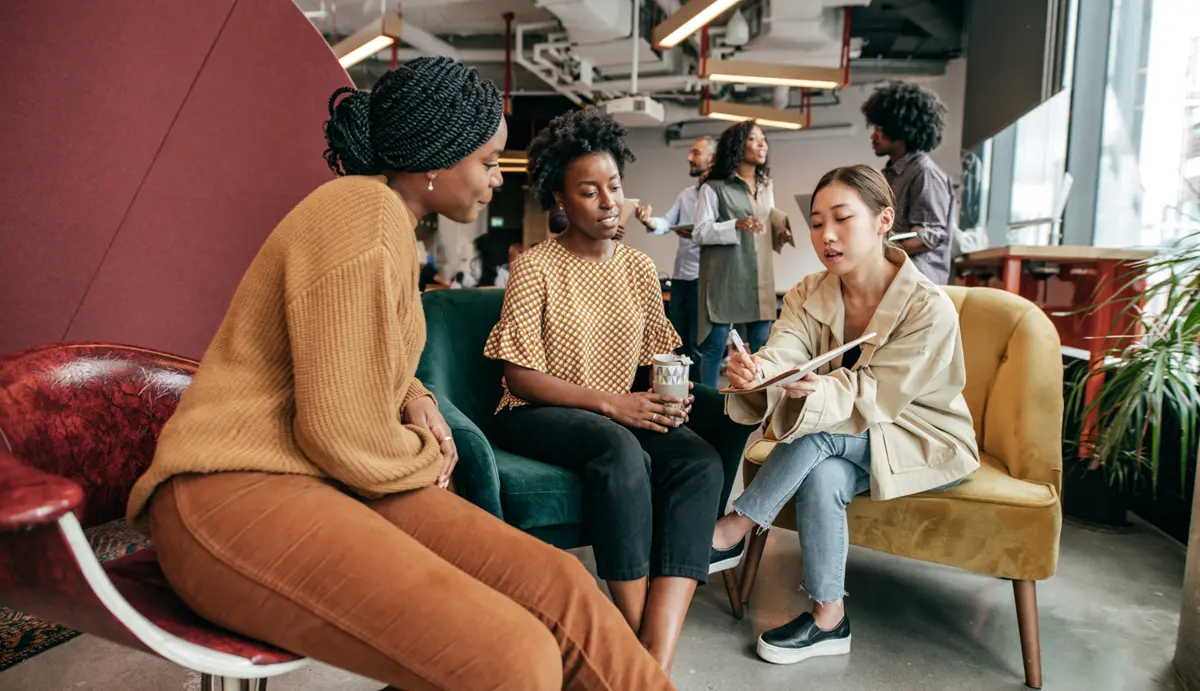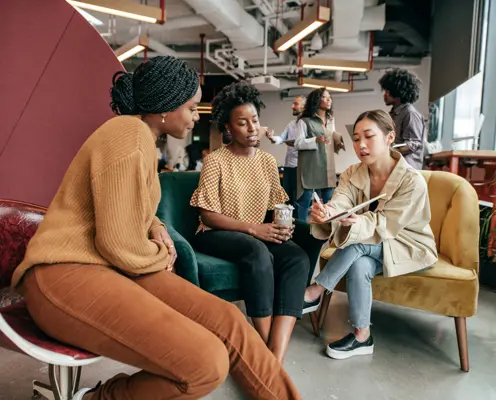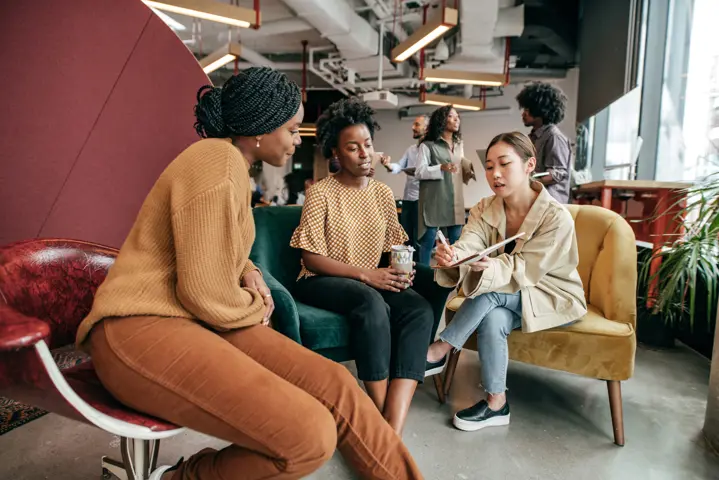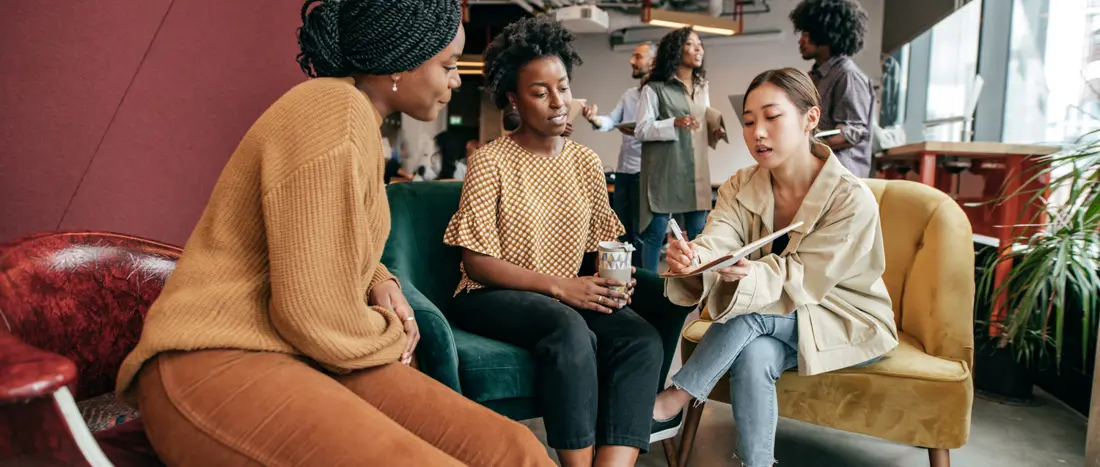 Today's workplace can be incredibly tough - constant deadlines, always-on technology, long hours and relentless demands to deliver.
It doesn't matter whether you're in an office or school, on the roads or rails, outdoors or always on the move, physical and mental pressures can make your job incredibly stressful.
And while a small dose of occasional stress can be a boost – helping you avoid mistakes, keep you focused or give you energy to perform well – too much of it on a regular basis can be quickly overwhelming and hinder your ability to cope.
This can put your mind and body at risk, damaging your health and job satisfaction. It can also trigger other side-effects such as loneliness, a growing concern in the workplace.
In recent years, reports of employees feeling alone at work has become increasingly common. Research suggests as many as six in 10 employees in the UK feel lonely at work and the world's first Loneliness Minister, Tracey Crouch, was appointed by the Government.
It has put resilience – your ability to cope with setbacks and overcome difficulties – firmly in the spotlight. Being able to build it up, turn it into positive energy and use it to your advantage can help you better deal with all manner of work pressures and adapt to new challenges.  
Work out what triggers your stress
If you start to regularly feel overwhelmed at work, it's vital to find out the reasons why. Are you being asked to do too much? Are your deadlines unrealistic? Is your team putting too much pressure on you? Do you need more support? Keep a record of when and where the most tension is caused at work, to try and pinpoint the causes. You can then start to address possible solutions to the problem.
It may also be the case that a problem in your personal life lies behind a rise in your work stress (or ability to manage it) rather than the fault be in the workplace itself. Be sure to consider all possible sources of your stress, so you can effectively target a better mindset.
Asking for help at work is a key first step to take – rather than a sign of weakness, it shows self-awareness and a willingness to take action.
In many cases, your first point of call will be your manager. If you're worried about raising the issue – particularly if the stress or concern is directly linked to pressure they've created – then plan what you're going to say in your meeting.
Spell out why you're struggling, the challenges you face and what you think you might need to resolve the problem. It'll help to focus on your concern about your ability to do your job – and emphasise your commitment to your role.
If you've repeatedly tried to discuss the issue with your manager but gotten nowhere and feel your concern isn't being taken seriously enough, your next step will be to get in touch with an employee support group or human resources. They will look to find out why you're not getting the support you need.
In some cases where you feel your concern has been wrongly dismissed, you could consider – if relevant - a union to consider how to address your grievance (usually working with human resources too).  
Ask for a mentor to help guide you
A mentor can boost your confidence, provide reassurance, pass on experience and help you resolve tricky workplace conflicts.
You may find a mentor scheme already exists at your office, but if not ask your HR department if they can help.
An alternative is to find someone you admire at your company and ask if they would be happy to be a mentor – since it can work very well for both parties, this can often be a quick route forward.
Once you've lined up your mentoring sessions, be prepared for each one – you need to be ready to commit to the help you're getting and give the process due thought and care. Set clear goals, continually evaluate your progress by asking for feedback, and follow up on any actions, introductions or meetings to keep momentum going.
Learn to be comfortable saying 'no' to colleagues
As tricky as it may sound, it's crucial to be able to refuse requests or tasks that pile on extra stress and eat into your time. Being able to give your work tasks a priority is a valuable skill and saying 'no' to needless extras will free you up to focus on what matters most. For example, be prepared to politely turn down any requests or tasks that you don't feel you can take on or that don't match your role. It may feel obvious but be ready to explain that taking on too much can affect your ability to finish other tasks – this robust reason is one that any good manager should understand.
Be aware, though, that if stress means you're struggling to keep up with the key parts of your role, it can have a detrimental impact on your colleagues – and could hinder you and affect your team. In such cases, it'll help to talk to your manager or other support to try and resolve the issue as early as possible.
Reach out to conquer loneliness
Loneliness can do a lot of damage if you don't identify what's causing it and how to change things for the better. Professor John Cacioppo, a pioneer in the field of social neuroscience whose research on loneliness had a major impact on psychology and neuroscience, said: "Loneliness is like an iceberg, we are conscious of the surface but there is a great deal more that is […] so deep that we cannot see it". There can be many reasons behind it. For instance, it could be that you feel invisible at work or are constantly side-lined on projects or have your contributions marginalised.
Another issue can be difficulty fitting in. Understandably, some people like to be around personalities they can resonate with – a factor not always possible at work. In a male-dominated workplace, for instance, women may feel isolated or alone when surrounded by those whose experiences they can't relate to.
Struggling with loneliness at work? Here are some first steps to take to try and address it.
Find forums that you can join. In many workplaces, there are groups for different cultures, races or sexualities. If they don't exist at your employer, try getting in touch with your HR department to talk about options to create one that would be relevant to you.
Accept its okay to keep your distance. Sometimes, you might not want to socialise with your colleagues and that's perfectly acceptable. Not everyone wants a 'work wife', an 'office bestie' or a lunch buddy – there are lots of people that want to keep their work and personal life completely separate. By keeping a professional distance, you're able, in some ways, to avoid workplace politics and gossip.
Overcome your fear…slowly. In many cases, loneliness and its impact can be felt very deeply. Social anxiety is a recognised disorder and, for many, can't easily be conquered without help. For many with an introverted personality, 'catastrophising' social situations is a natural reflex – and you find yourself imagining the worst-case scenario before anything's even happened.
NHS advice is that it can be helpful to visit your GP if you think you may suffer from social anxiety, especially if it's affecting your life in a major way. There's no need to worry unduly: it's a common problem and there are treatments that can help. Being able to ask for help can be difficult, but your doctor will know many people do have an issue with social anxiety and attempt to put you at ease.
We are not responsible for, nor do we endorse in any way such third party websites or their content. If you decide to access any of the third party websites, you do so entirely at your own risk.