Staying positive (resilience)
Lesson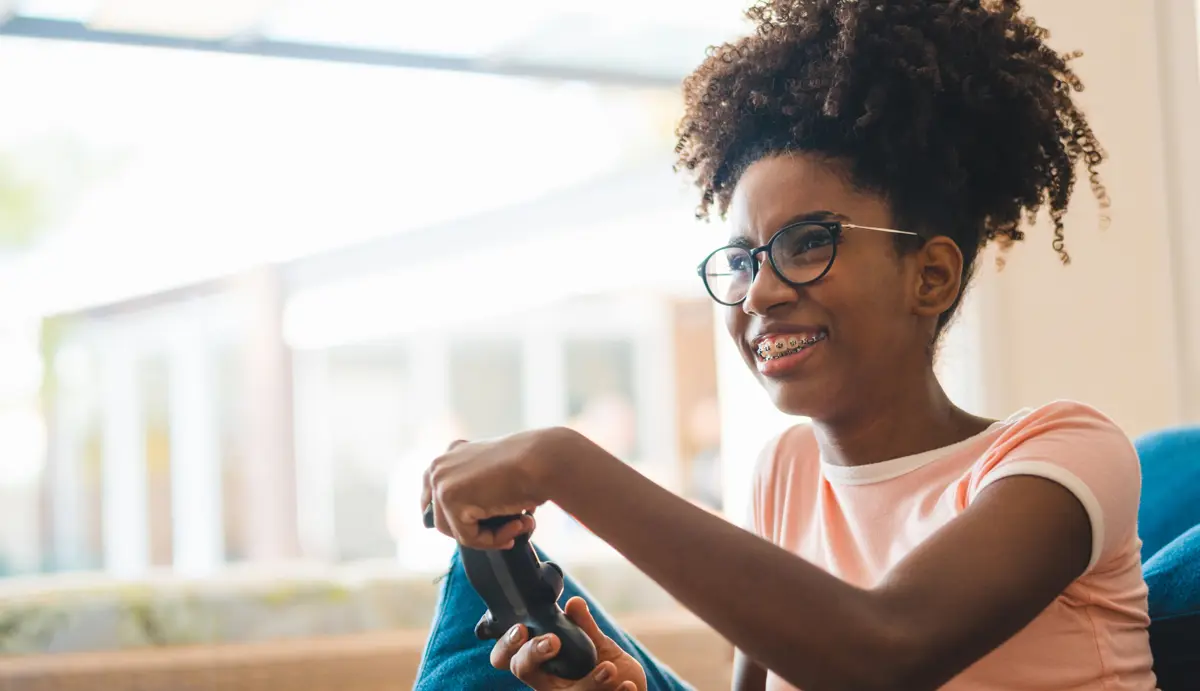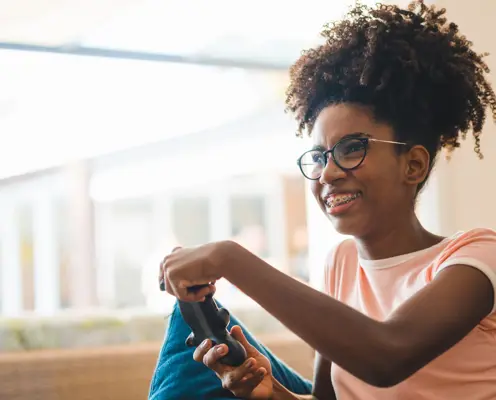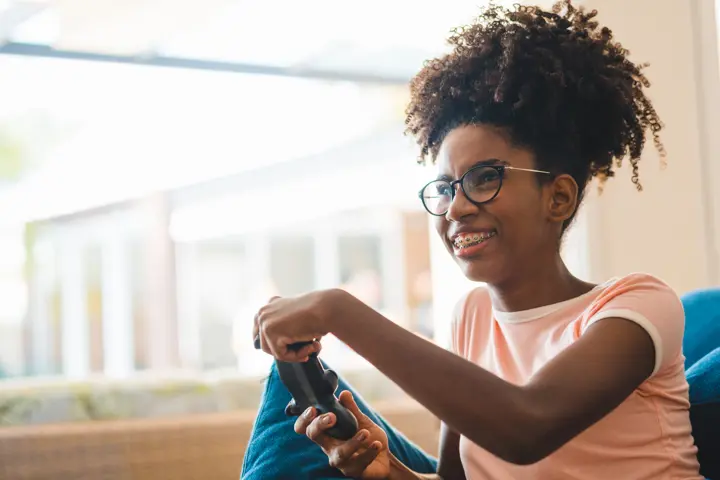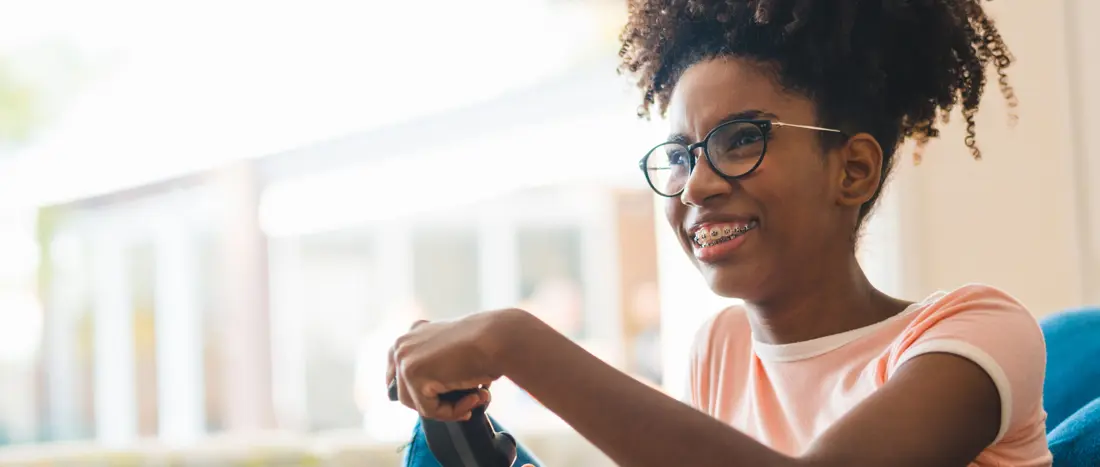 Download the full lesson plan pack including all related resources
Staying positive (resilience)
Choose to download one or more individual resources
Staying positive: Lesson plan
Staying positive: Presentation slides
The importance of challenge quick-fire activity
Skills for staying positive: Interactive worksheet
Staying positive, or being resilient, is all about the ability to use tactics and strategies to overcome setbacks and achieve goals. It's vital that students learn why developing these strategies and a positive attitude, also known as a 'growth mindset', is valuable both now and for their future. The flexible activities on this page allow you to develop these skills in a variety of ways, whether you're looking for something quick, something independent or a full length, curriculum-linked lesson plan:
Teaching resources:
Staying positive: Lesson plan and presentation slides –full lesson plan for use with a group of students in the classroom
The importance of challenge: Quick-fire activity – 10 minute activity for a group of students in the classroom, can be used as an icebreaker for the lesson plan
Skills for staying positive: Interactive worksheet – activity for independent learning whether remote or in class
The stress bucket challenge: Online lesson film – interactive film for remote or in class learning
Reflection on dealing with pressure: Short film – hear from Ian Wright, a television and radio personality and former professional footballer who talks about dealing with pressure during his career
How will these activities help your students to feel more positive about their future?
These activities include discussion points and interactive elements that are based around scenarios where young people have faced setbacks. They also introduce staying positive as a transferable skill that is valued by employers and will help students both in education and work. If using the full length lesson plan, students will also get a chance to reflect on their own mindset through a resilience quiz, as well as through an activity based around a personal setback they have faced.
Lesson plan
(10 - 50 minutes)
This lesson helps students to develop the skills needed to overcome setbacks by exploring how they could respond in different situations, using scenarios and introducing the 4A's approach – Avoid, Alter, Adapt, and Accept.
Lesson learning outcomes
By the end of this lesson students will be able to:
Explain the importance of staying positive (resilience), including in relation to the workplace
Understand the importance of learning from experiences, even if they are negative
Explain different strategies they can use to build resilience and manage personal challenges and setbacks
Quick-fire activity
(5 - 10 minutes)
Help students understand the positives that can come from facing challenges with The importance of challenge quick-fire activity that can be used as a lesson starter or icebreaker activity, or at the end to allow students to put what they have learnt into action.
The activity will help students consider how tasks that are easy may not be as exciting as ones that involve an element of challenge. They will be introduced to the idea that valuable new lessons and skills can be learnt by facing situations that are more difficult, and introduce how doing so can be a useful skill for their future.
Interactive worksheet
(20 minutes)
Please note that students below the age of 14 cannot sign up for their own LifeSkills account. Any independent tasks must be printed or downloaded and provided digitally for them to complete as they are currently hosted on educator pages. Also this worksheet contains case studies that may be more applicable to students aged 14+, but the first activity is a great way for students aged 11-14 to think about their current attitude and examples where they have shown resilience.
Help your young person explore themes taken from the full lesson plan around why developing a positive attitude, also known as a 'growth mindset', is valuable both now and for the future. The worksheet can be printed or completed digitally and the case studies are available in audio format if students are doing the worksheet online. You might choose to assign it:
As homework following the Staying positive (resilience) lesson
For independent study
For remote learning
To complement to the below online lesson film
Online lesson film
(5 minutes)
LifeSkills has partnered with education charities The Talent Foundry and Business in the Community to create Online lessons films that can be watched anywhere.
In this film students will take the stress bucket challenge, which will help young people identify, deal with, and alleviate sources of stress in their lives through a simple yet effective activity; the stress bucket challenge. Use it in the classroom or assign it as part of a remote learning plan.
Additional activities to help your students stay positive and overcome setbacks
You could follow these activities with a range of other activities for this age group. Why not help your students succeed with more practical strategies to maintain mental wellbeing and a positive mindset in our Wellbeing toolkit or Growth mindset toolkit? What's more, staying positive is one of the eight core transferable skills at the heart of the LifeSkills programme. Find out more about these skills and explore the suite of lessons focussing on each. Refer to our Content guide to find out how the LifeSkills lesson plan can be used in Maths and PSHE lessons.
A free account gives you access to all educator content, tools and resources
Over 85,000 educators use LifeSkills' free and immediately accessible resources to guide young people. Join them in less than 5 minutes.
Already have an account?
Log in
Thank you for liking
Help us to continue creating relevant content for you by leaving some additional feedback.