Business start up planner
Article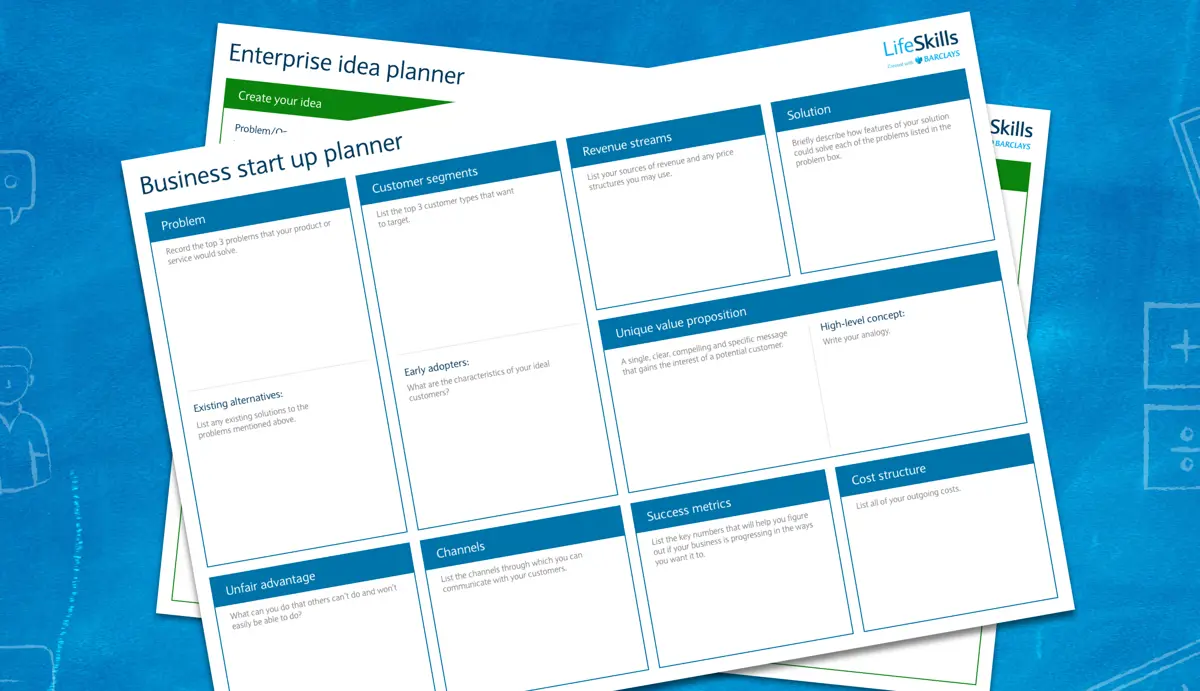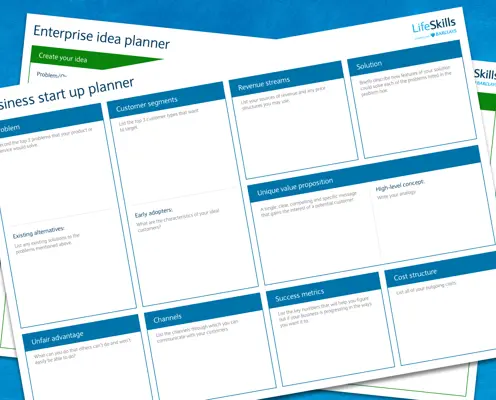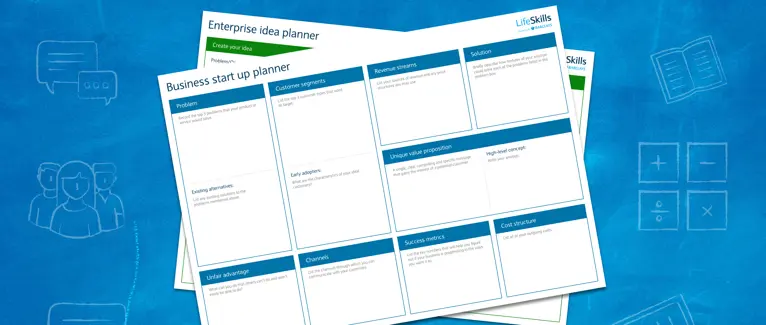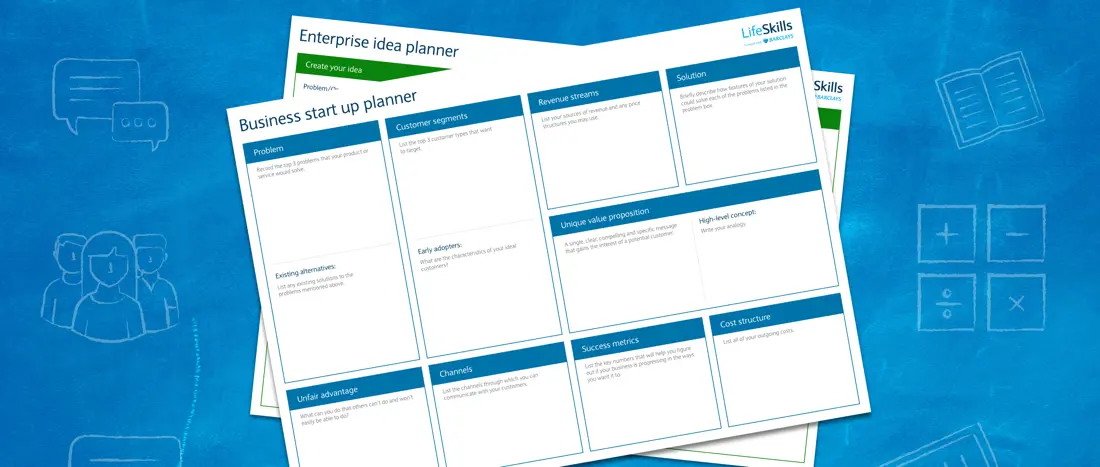 Our Business start up planner is a great tool if you're serious about starting a business or enterprise. It builds upon the steps you may have worked through in the Enterprise idea planner.
The 9 boxes within the PDF are the common components found on business plans across most industries, and are based on other models such as the Lean Canvas by Ash Maurya. Follow the steps below in order to help make your idea a success. This is a tried and tested route to ensure that you follow the right idea.
Log in to download an editable blank version of the planner to fill in as your work through the steps below or start by viewing the example version for more guidance. Take a look at our Starting a business handbook, which supports you through the practical steps of starting a business and helps you link what you enjoy doing to a business idea.