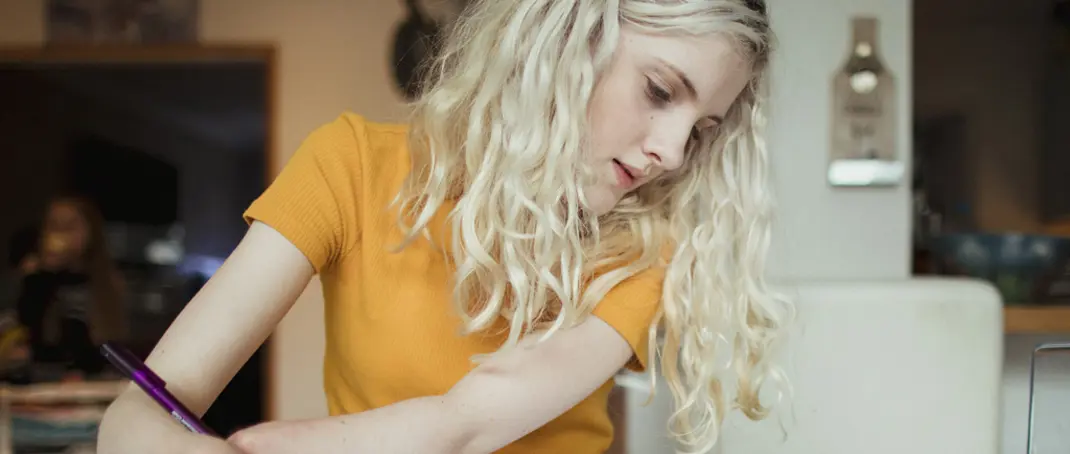 Practise managing workplace challenges@headingTag>
From the creative to education sector, there are a variety of industries that are fast-paced, rewarding and exciting. These workplace practice activities will help you gain insight into the kind of skills the roles of a graphic designer or primary school teacher may require through a virtual work experience project.
The Practise managing workplace challenges workbook contains practice tasks similar to ones you would be likely to complete on a work experience placement, so you can get a feel for the kind of tasks you might be set in these roles. Each brief takes between 1-3 hours to complete and you can use the interactive fields to type out your ideas including the research you need, and then consider how you will present it to persuade others to take your idea forward. 
How will these activities prepare you for the future workplace?
Practising answering briefs can help you develop core transferable skills that are essential in the workplace. In the downloadable workbook you'll choose from a couple of projects across different industries that highlight transferable skills, and we will be adding projects from more industries soon. This enables you to practise the skills you already have, and work on the ones you want to develop, by working through each task in as much detail as possible.
Choose from the below work experience briefs:

The Practise meeting challenges Guidance tips document contains examples of how each element of the workbook could be completed to meet the briefs and can be downloaded if you need some inspiration or are stuck for ideas. Remember though, these are just some of the ways they can be done so try and think creatively to come up with your own ideas.
You can also hear from young people in different job roles, including a teacher and graphic designer, to find out how they got into their role, their day-to-day tasks and some of the challenges and opportunities they encounter by watching the BBC Bitesize career films here.
When you've completed your task, you can either try another one or click here to find more ideas on how to get access free virtual work experience opportunities.
Download full pack with all activities
Practise-managing-workplace-challenges.pdf
PDF 4.2MB
Practise managing workplace challenges - guidance tips.pdf
PDF 1.9MB