Listening and speaking (communication)
Lesson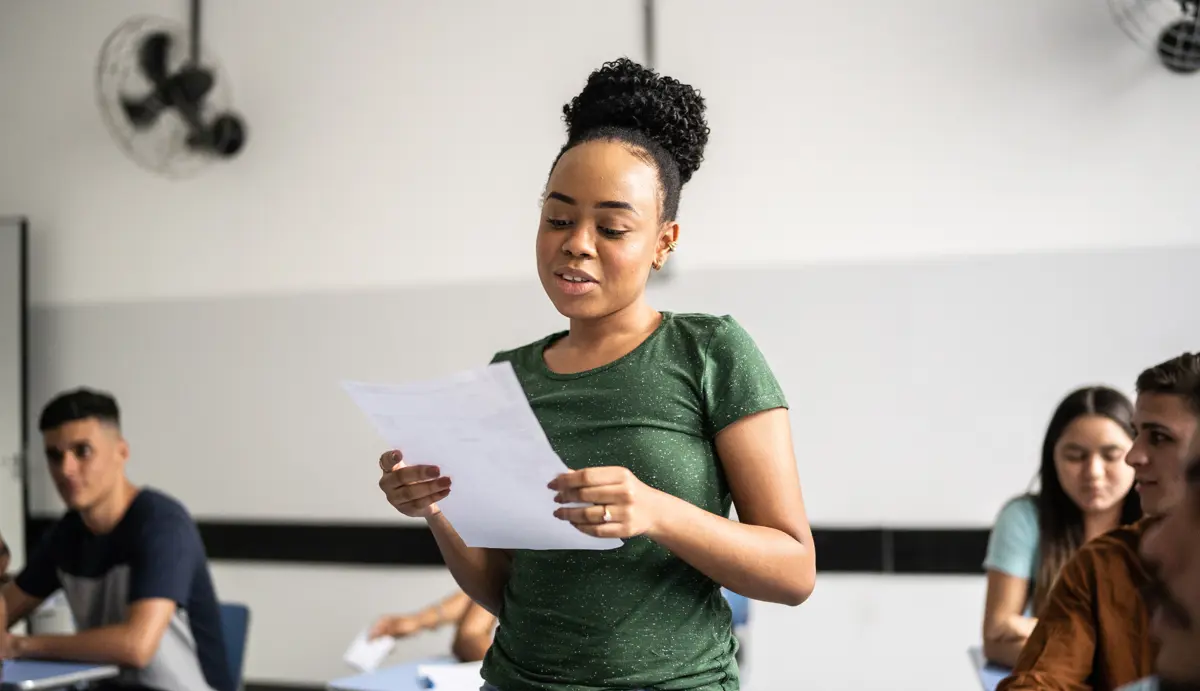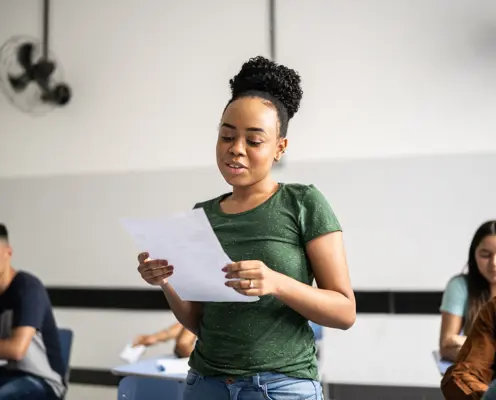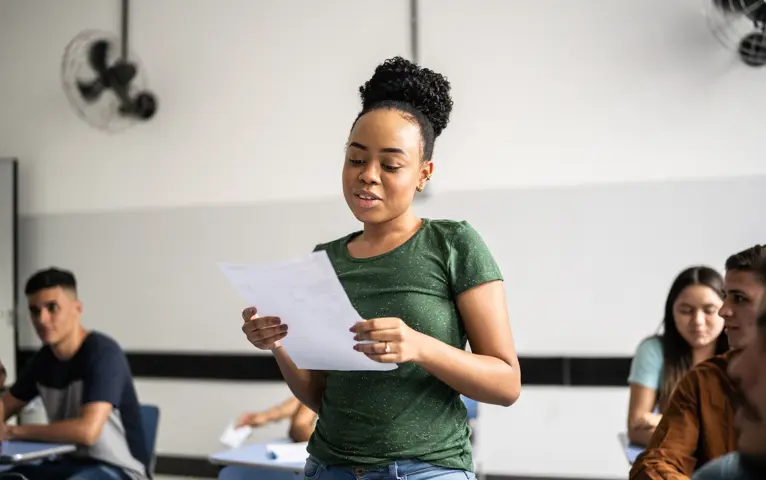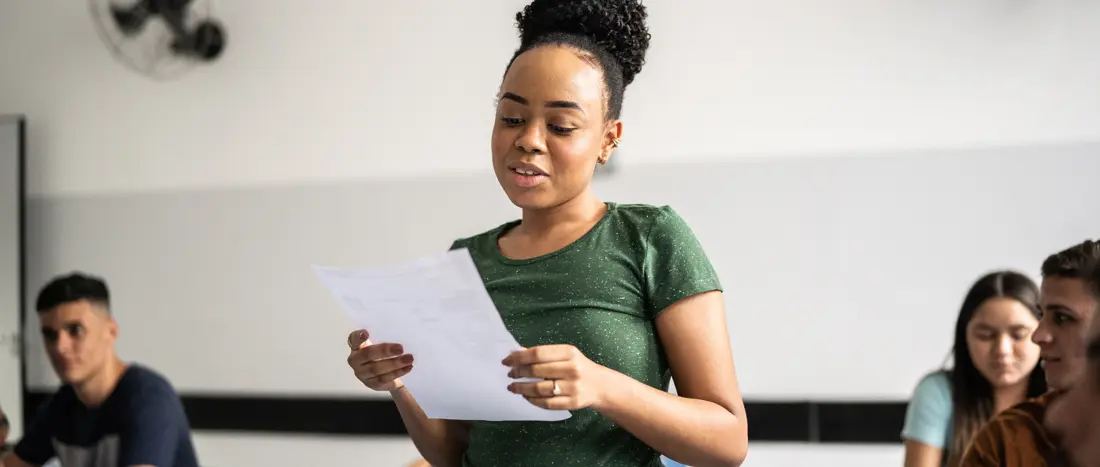 Age range
11 - 19
Download the full lesson plan pack including all related resources
Listening and speaking (communication)
Choose to download one or more individual resources
Listening and speaking: Lesson plan
Listening and speaking: Presentation slides
Top tips for communication: Interactive worksheet
Helping young people develop effective communication skills is key both while they remain in education, and in the future workplace. The activities on this page allow you to support the topic, whether you're looking for something quick, something independent or a full length, curriculum-linked lesson plan.  
Teaching resources:
Listening and speaking: Lesson plan and presentation slides

–full lesson plan for use with a group of students in the classroom

Top tips for communication: Interactive worksheet

 – interactive worksheet activity for independent learning whether remote or in class
How will these activities improve your student's communication skills?
These activities look at some of the different communication styles such as reading, writing, listening and speaking as well as the differences between verbal and non-verbal communication. If using the full length lesson plan, students will put their listening and speaking skills into practise with a storytelling task. Additionally, the lesson includes a focus on communication beyond the classroom, how it transfers between school and work, and even different kinds of job roles, as well as why it is key to being successful in the workplace.
Lesson plan
(60 - 90 minutes)
This lesson helps students to explore different types of communication and how to effectively adapt their communication style.
Lesson learning outcomes
By the end of the lesson students will be able to:
Identify the essential aspects of good communication, including its contribution to effective teamwork
Demonstrate essential aspects of listening and speaking and other forms of communication
Explain potential consequences of poor communication at work

How can you use this to help your students understand why communication is important?
It gets students to reflect on their own communication methods as well as the consequences of poor communication, or a complete lack of communication and not listening to what is being communicated to them. It also asks students to think about the types of job roles it is important to have good communication skills for.
Interactive worksheet
(35 minutes)
Please note that students below the age of 14 cannot sign up for their own LifeSkills account. Any independent tasks must be printed or downloaded and provided digitally for them to complete as they are currently hosted on educator pages.
The Top tips for communication interactive worksheet will help students develop their active listening skills and shows them how they can become an effective communicator. The worksheet can be printed or completed digitally, so can be used flexibly to build your students' listening and speaking skills. You might choose to assign it:
As homework following the Listening and speaking (communication) lesson

For independent study

For remote learning 
Further support for developing communication skills in your students
Follow these activities with further communication skills lessons for this age group, which cover 'Communication and digital skills at work', 'Communicating digitally in the world of work' and 'Building a positive online reputation' Why not build communication as a focus in your students' curriculum? Refer to our Content guide to find out how the LifeSkills lesson plan can be used in English and PSHE lessons.
A free account gives you access to all educator content, tools and resources
Over 85,000 educators use LifeSkills' free and immediately accessible resources to guide young people. Join them in less than 5 minutes.
Already have an account?
Log in
Thank you for liking
Help us to continue creating relevant content for you by leaving some additional feedback.
Why not try one of these next?