CV skills lesson one: Writing a successful CV
Lesson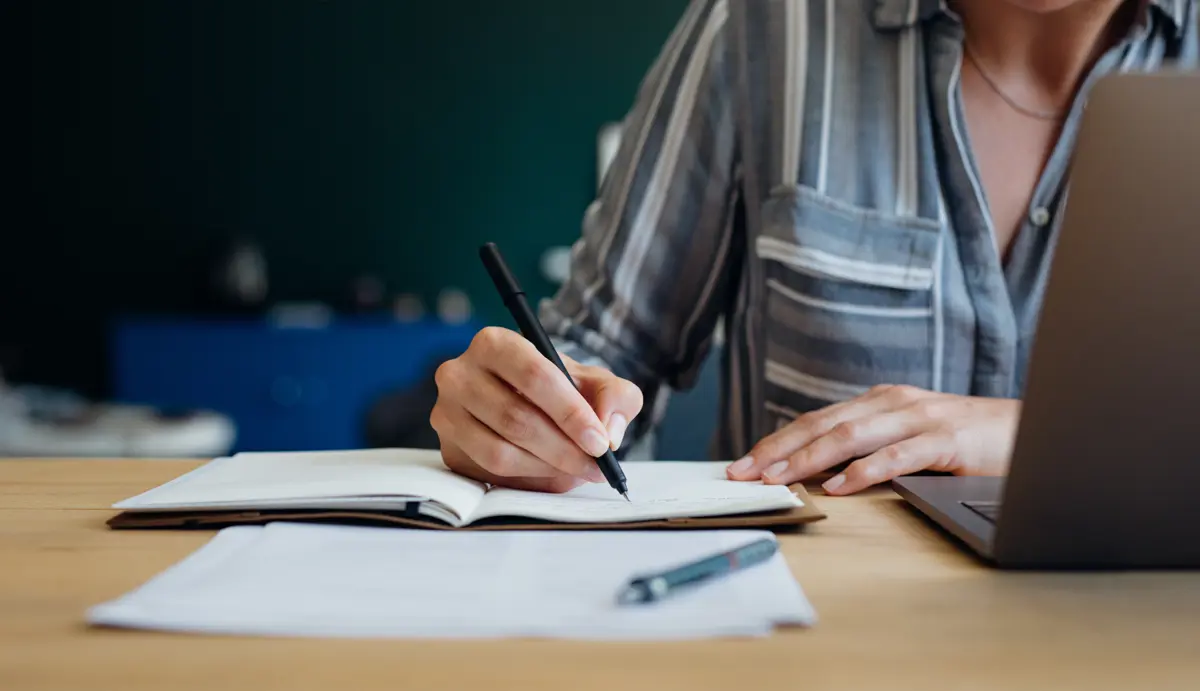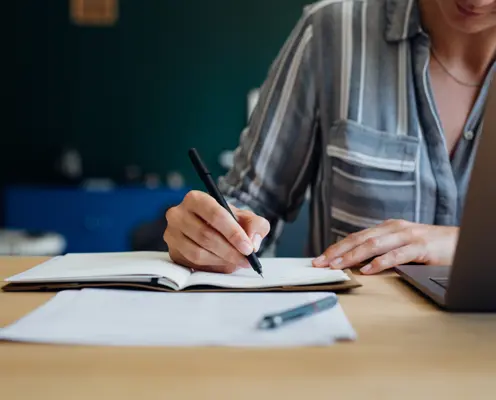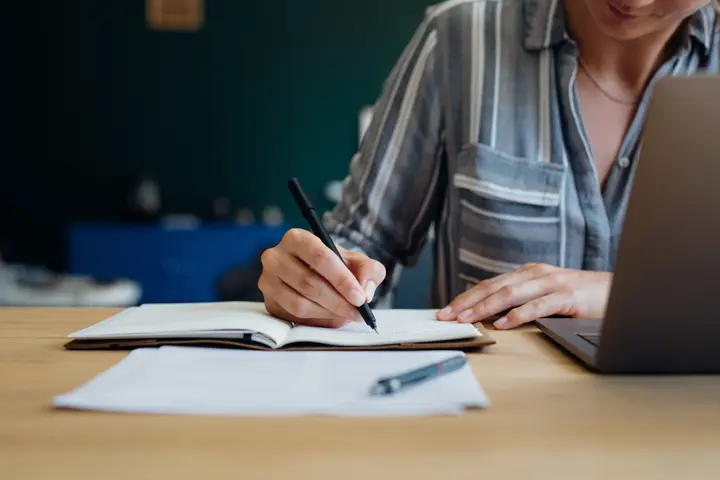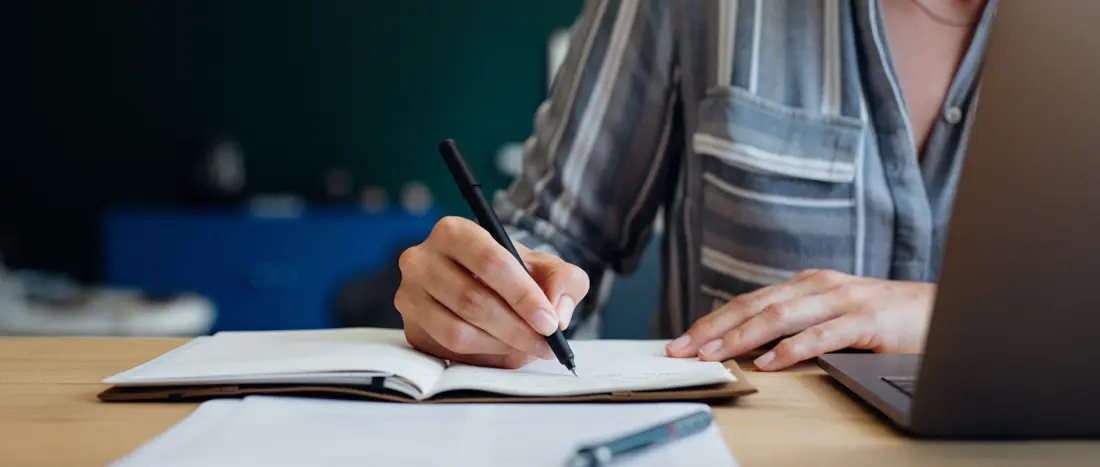 Download the full lesson plan pack including all related resources
CV skills lesson one: Writing a successful CV
Choose to download one or more individual resources
CV skills lesson one: Lesson plan
CV skills lesson one: Presentation slides
What Makes A Winning CV Interactive Worksheet
Supporting young people to feel confident about entering into the world of work can be key to their employment journey. A useful first step to this is understanding how to demonstrate their skills, interests and experience and creating an impactful CV to showcase them.
The activities on this page allow you to support young people develop a CV, but are also suitable for students who already have a CV; they can use these activities as inspiration to improve it.
Teaching resources:
CV skills lesson one: Lesson plan and presentation slides - full lesson plan including icebreaker for use with a group of students in the classroom
What makes a winning CV?: Interactive worksheet – interactive worksheet activity for independent learning whether remote or in class
Your CV part 1 Online lesson film – interactive film for remote or in class learning
How do these activities help you teach your students about the importance of a well-crafted CV?
They focus on understanding the purpose and function of a CV, including what information it needs to include, and how best to organise that information. The lesson plan builds further on this learning through activities that look at example student CVs and consider different CV layouts.
How can you use these resources to help your students identify the skills and experience they already have?
The activities also help students with identifying the skills and experiences they should include on a CV, while teaching them how to communicate their abilities in a clear, compelling way.
If using the lesson plan, students will take even further steps towards applying for a job by writing a personal statement and learning about the function and importance of cover letters, as well as drafting their first CV using provided templates.
Lesson plan
(60 - 90 minutes)
This curriculum linked lesson plan is designed to help students build an understanding of how to write an impactful CV. They will also consider the types of information they should include based on their transferable skills, interests, and experience. Students will apply this learning and self-reflection to drafting their own CV using a template included in the lesson.
Lesson learning outcomes
By the end of the lesson, students will be able to:
Explain what a CV is used for and be familiar with two common formats
Understand that a CV should highlight the skills, personal qualities, qualifications, interests, and experience that a potential employer is looking for
Create a draft CV
Interactive worksheet
(30 - 35 minutes)
Please note that students below the age of 14 cannot sign up for their own LifeSkills account. Any independent or online tasks must be printed or downloaded/provided as a class for them to complete as they are currently hosted on educator pages.
Students can also use this interactive worksheet to learn what a CV is, as well as what information goes into a great CV. The activities include playing the role of the employer reviewing CVs in 'Play the Boss', an interactive tool that shows what they're learning in a real life context.
The worksheet contains some of the themes from the full lesson, comprised of two activities and is flexible for your use in a variety of ways. You may like to assign this activity:
As homework following the CV skills one lesson
For independent study
For remote learning
Alongside the below Online lesson film
Online lesson film
(5 minutes)
LifeSkills has partnered with education charities The Talent Foundry and Business in the Community to create Online lesson films that can be watched anywhere.
Whether using in the classroom or assigning as a homework task, students will think about what skills they already have to include on their CV and gain confidence in their ability to write an impactful CV.  This film could be used in conjunction with the worksheet or lesson plan. 
As a follow up, you could use the Online lesson film Your CV part 2, which explores fine-tuning to CVs to particular roles and making a CV stand out from the crowd.
Further LifeSkills guidance on how to write a student CV
LifeSkills has even more content that can further support your teaching of CV skills and help your students on their employment journey. Check out links to further resources below.
CV skills lesson: Writing a successful CV one should be followed by CV skills lesson two: Fine-tuning your CV to stand out to employers, which teaches students how to tailor their CV to catch the eye of businesses. You'll also find worksheets and an online lesson film which will give students a chance to get more CV tips and use our interactive CV Builder. You can also further support job-hunting success through complementary interactive tools like How to write a cracking cover letter, or by spinning the Wheel of strengths and writing an application for one of the jobs it suggests.
Why not include crafting a CV as a focus in your students' wider curriculum? Refer to our Content guide to find out how this LifeSkills resource can be used in PSHE or English lessons.
Furthermore, if your students would benefit from some help with grammar, visit this BBC Teach animated series designed to get young people to grips with grammatical terms. Or if their punctuation could do with improvement, these short films explore the rules they need to get right.
A free account gives you access to all educator content, tools and resources
Over 85,000 educators use LifeSkills' free and immediately accessible resources to guide young people. Join them in less than 5 minutes.
Already have an account?
Log in
Thank you for liking
Help us to continue creating relevant content for you by leaving some additional feedback.
Why not try one of these next?